Spotlight > Specific Manufacturer > United Kingdom > Lilly > 064
In SPOTLIGHT number 63 we highlighted The Lilly model TYPE A siren ( model number unknown ). Here we draw attention to the second type of siren attributed to B. Lilly and Company, C.1909 and it is listed in B. Lilly's catalog as model #41 — which we will call TYPE B for simplicity. This is only the second one we have seen of this model, the second of which is in a private collection. ( mistakenly referred to as manufactured by H.A. Ward elsewhere )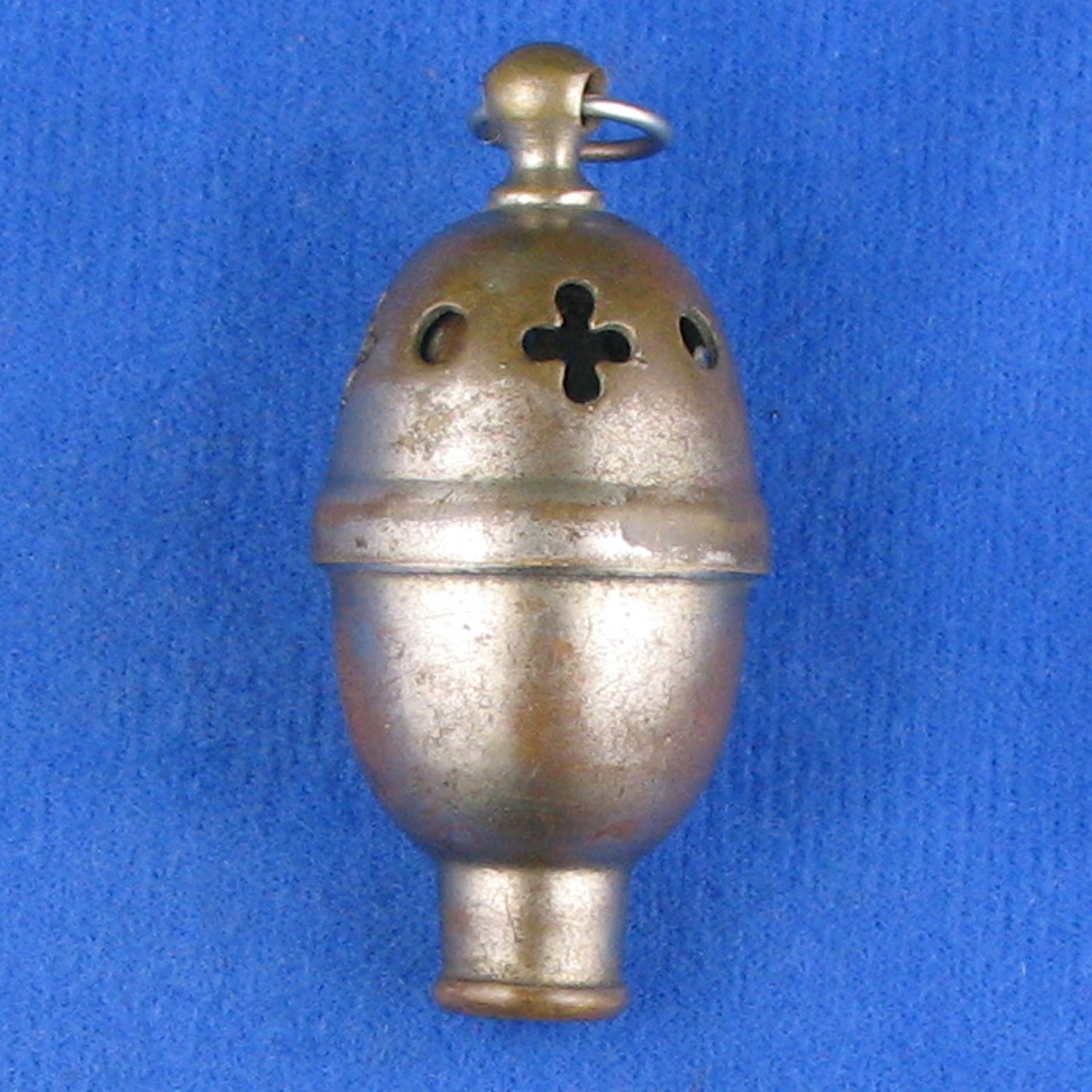 Immediately it can be seen to be longer than TYPE A. The mouthpiece is extended and pressed rather than cast separately and so not soldered on. It is lighter and lesser quality, so let's compare them side by side…
The craftsmanship looks to have fallen, although the decorative vents are improved ?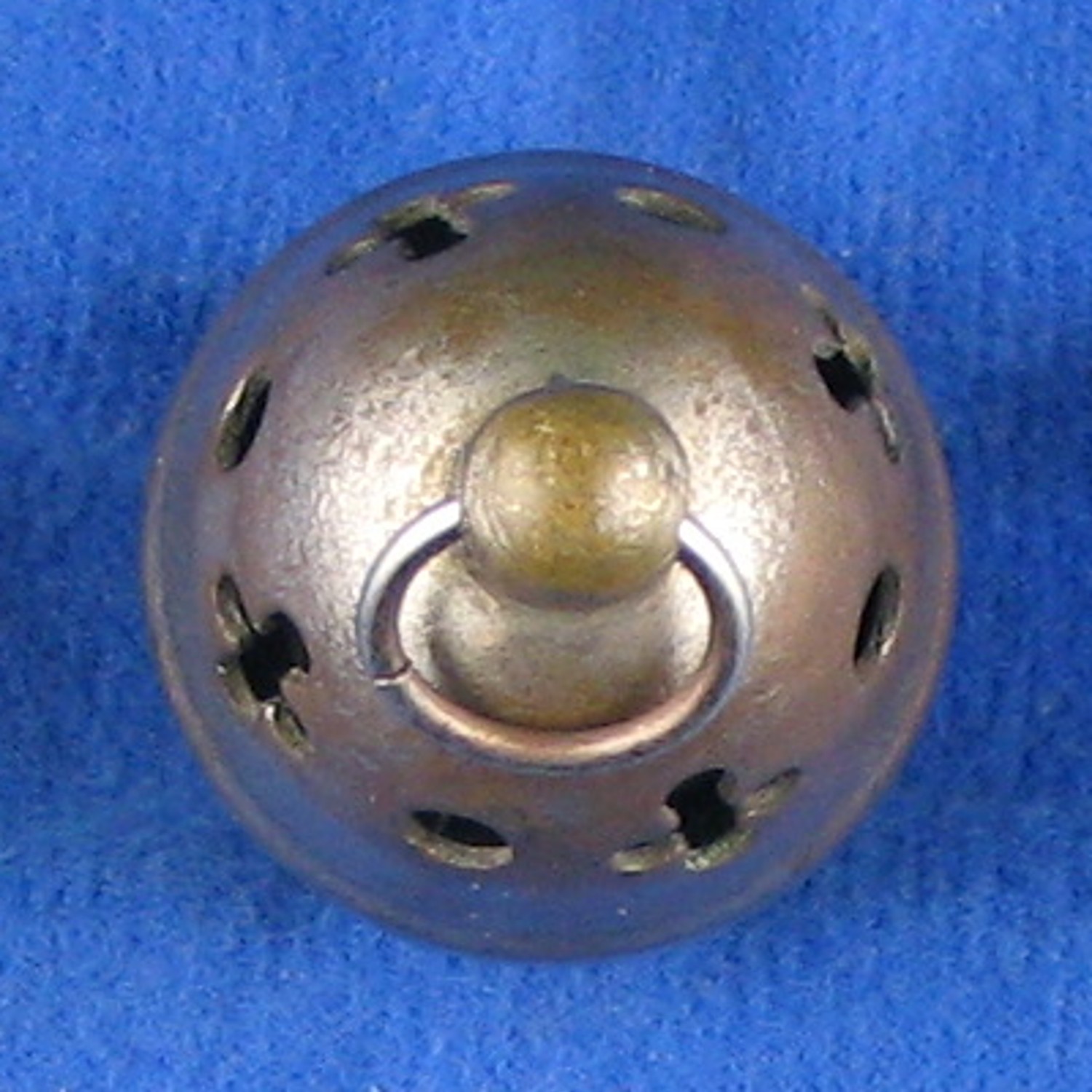 It is difficult to address who the manufacturer is at this point. The models are similar, but the quality has dropped off. However the construction design is improved internally.
Both SPOTLIGHT 63 and this SPOTLIGHT 64 are the first recordings highlighting the Lilly sirens side by side.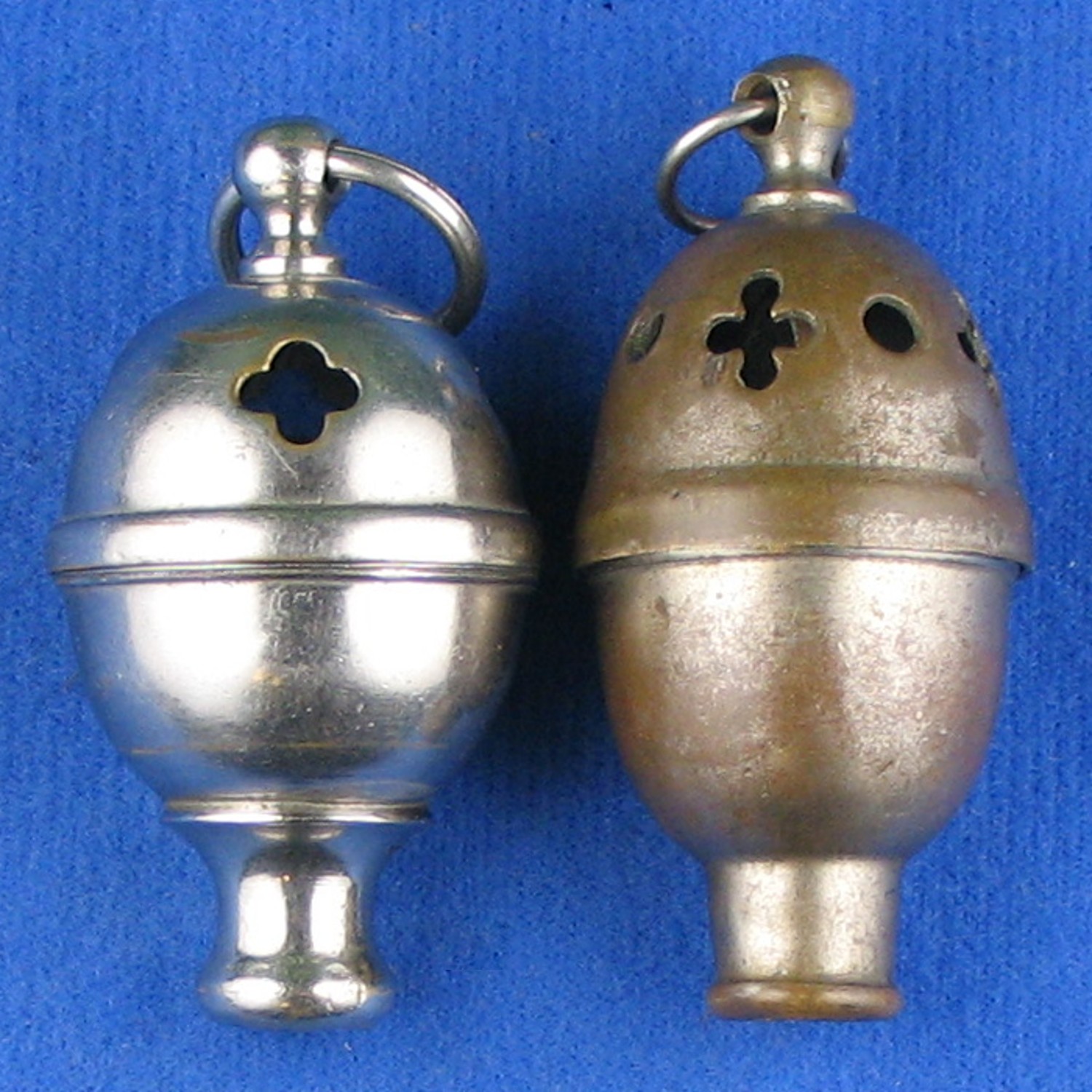 The modifications are easy to see with the addition of a top adjustment arch coming closer to what Hudson would patent fully imsproved.
Inside the top piece only a little has changed with the attachment of the knop.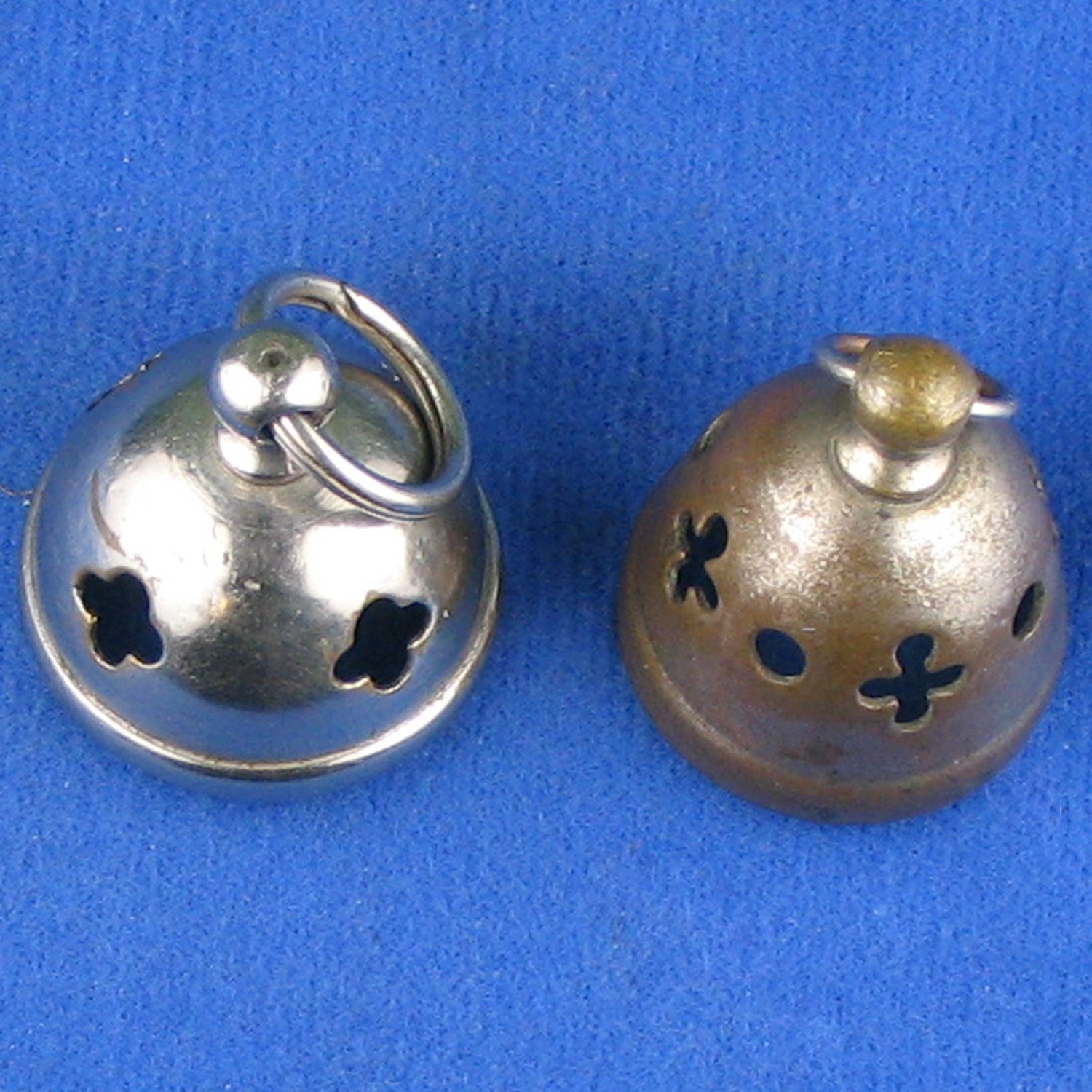 The mouthpieces are another large change as is the mechanism.
TYPE B has a pressed extended mouthpiece, while the hand crafted cast mouth piece on TYPE A took more labor and therefore time and cost.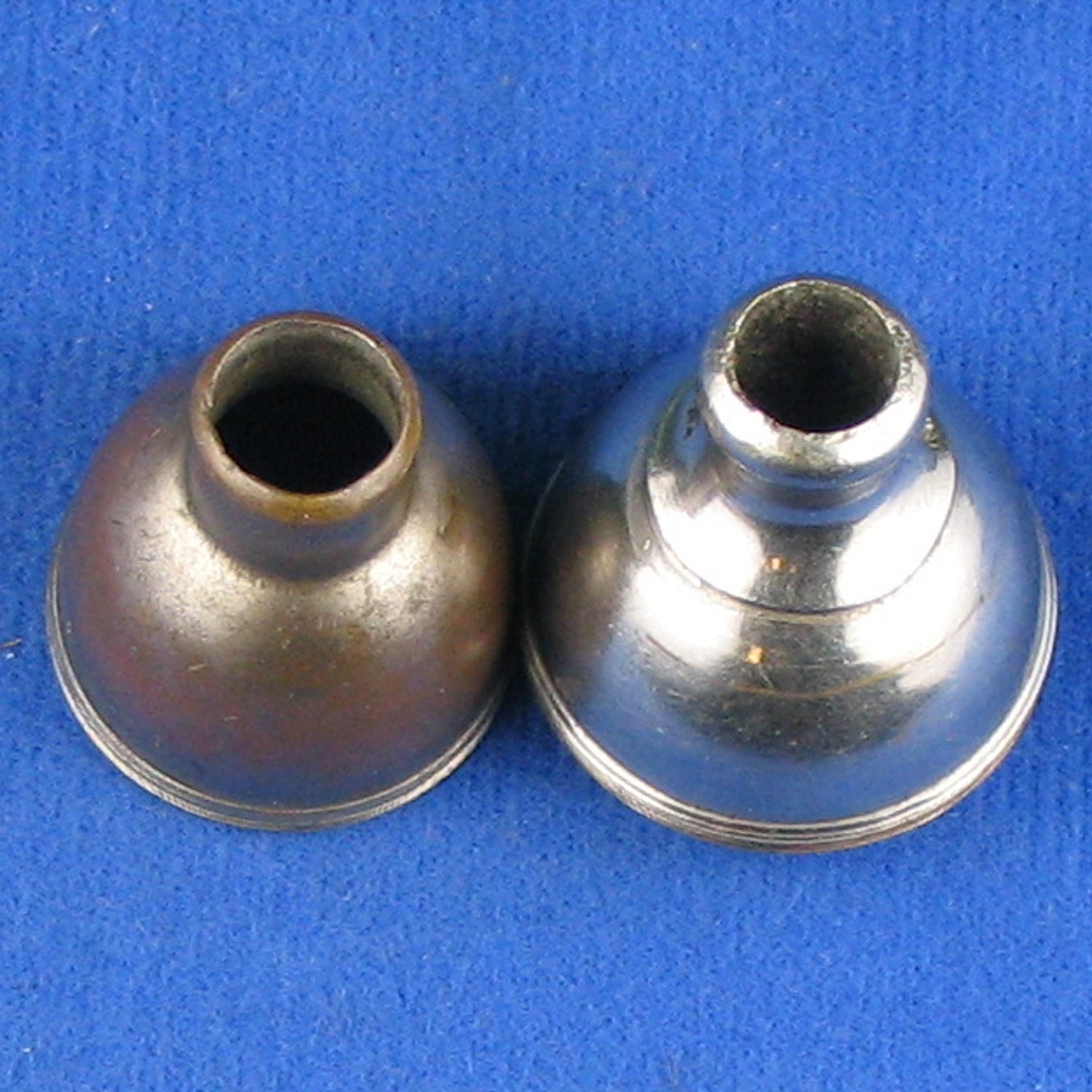 What conclusions can we draw? Although much speculation can be made, evidence is lacking. Benjamin Lilly did indeed appear to manufacture whistles ( and possibly sirens ). The example B L & S B described on page 77 of CPWs is here at the reference collection and the loop is not at a right angle to the windows, as those ordered through others purportedly were.
Gilchrist on page 94 CPWs, states that whistles with loops at right angles to the windows were specified and examples were made by Ward and Yates as shown. It is known that certain round whistles were made by DeCourcy and marketed by Lilly according to a note on page 143 of CPWs under B.Lilly – body stamps.
Furthermore Gilchrist describes Lilly as casting their own whistles, but selling pressed whistles manufactured by others.
Perhaps Lilly made the type A siren and then ordered the type B siren ?? After all they are quite different in manufacturing methods. The labor is intensive in the type A and certainly less in type B.
Simply put, evidence is lacking. Until verification can be made, we must continue to investigate and enjoy what research reveals. It is for certain that these two sirens are imaginative, creative and a tremendous addition to the variety of sirens.
– TWG