Spotlight > Specific Manufacturer > United Kingdom > Linegar > 069

Page 47 of More Whistles identifies the flat unmarked round pictured here with the Linegar stamp.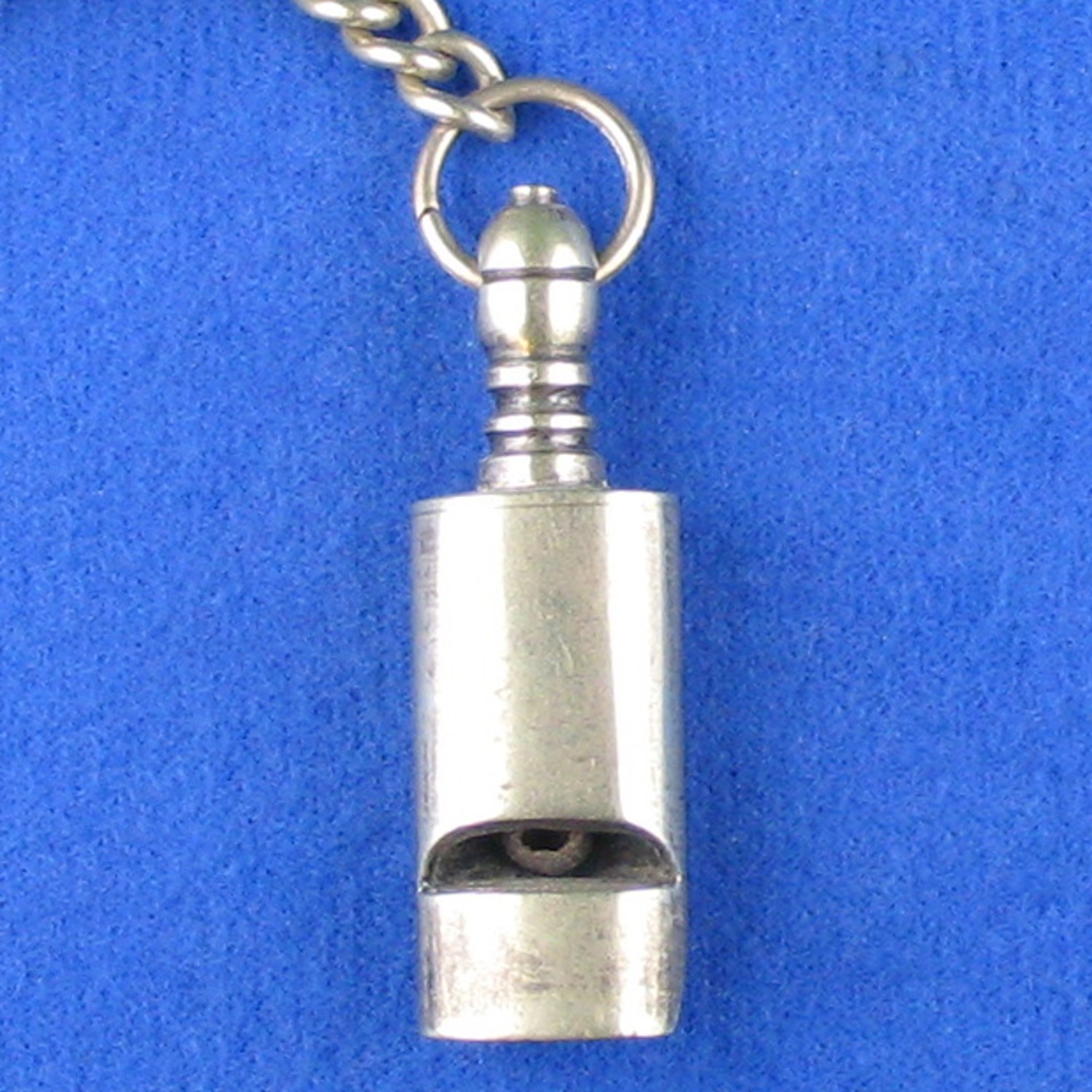 Another wider flat round follows the same craftsmanship and is credited to Linegar.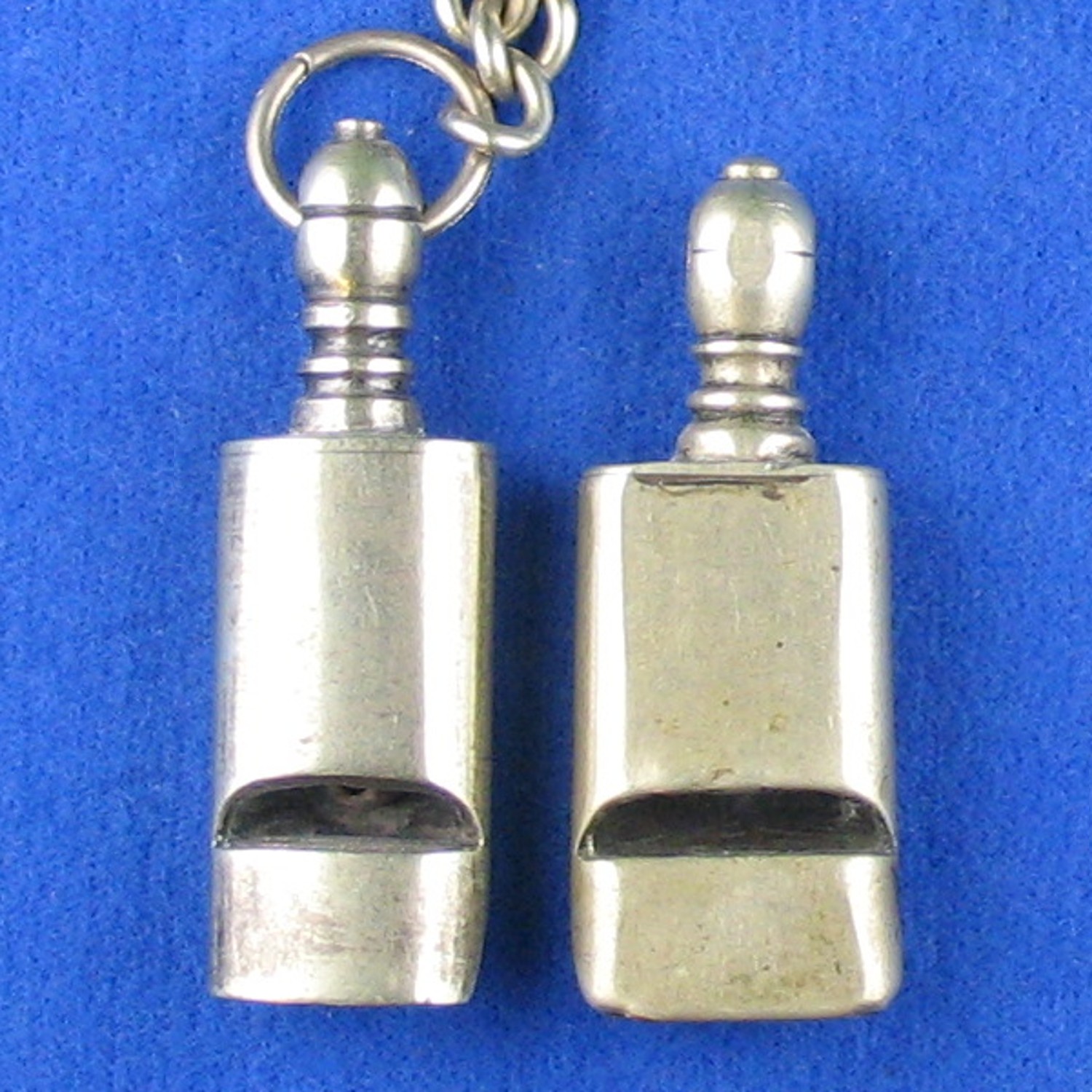 The following whistle has been described as being made by Auld of Glasgow.
We would like to propose that it was made by Linegar for the following reasons:
Size
Materials
Craftsmanship
Fipple
Knop
The size of the whistle itself is very small. No small Auld round whistles have been found to date. Auld produced a great many whistles and there should have been something similar by now to have verified anything close in construction. Instead several Linegar whistles similar have surfaced pointing to them as the manufacturer.
The two whistles are comparable in all five categories above and can be seen as follows.
First of all we do a size comparison and see that they are very close.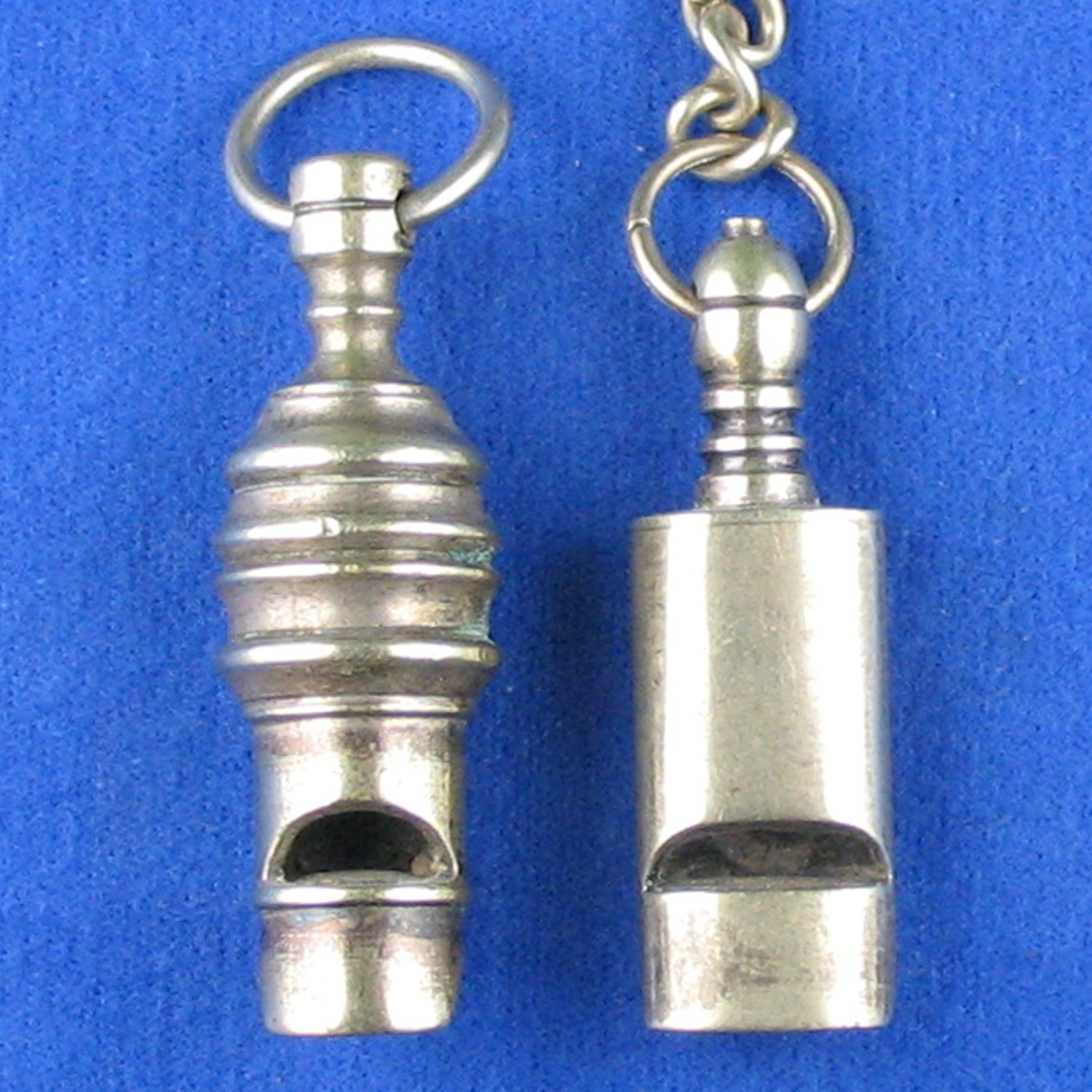 The material used is nickel silver. Auld did use nickel silver to a limited degree, but only on large round whistles and usually brass. They were well made but show none of the craftsmanship that this small one does.
The craftsmanship with the top neck is not seen in anything produced by Auld, yet similar is seen on Linegar whistles and especially the matching top ring around the knop.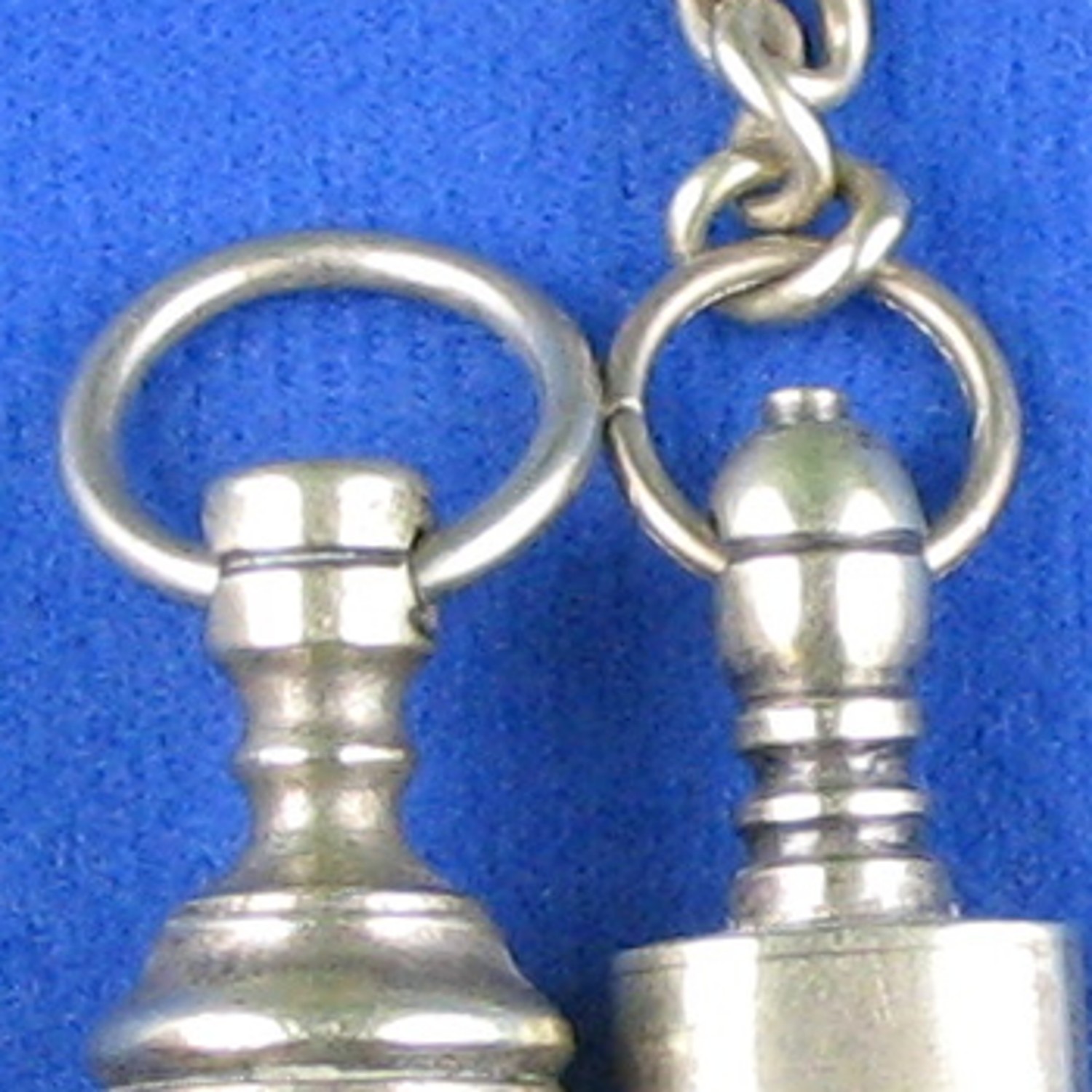 The fipples are also similar in angles.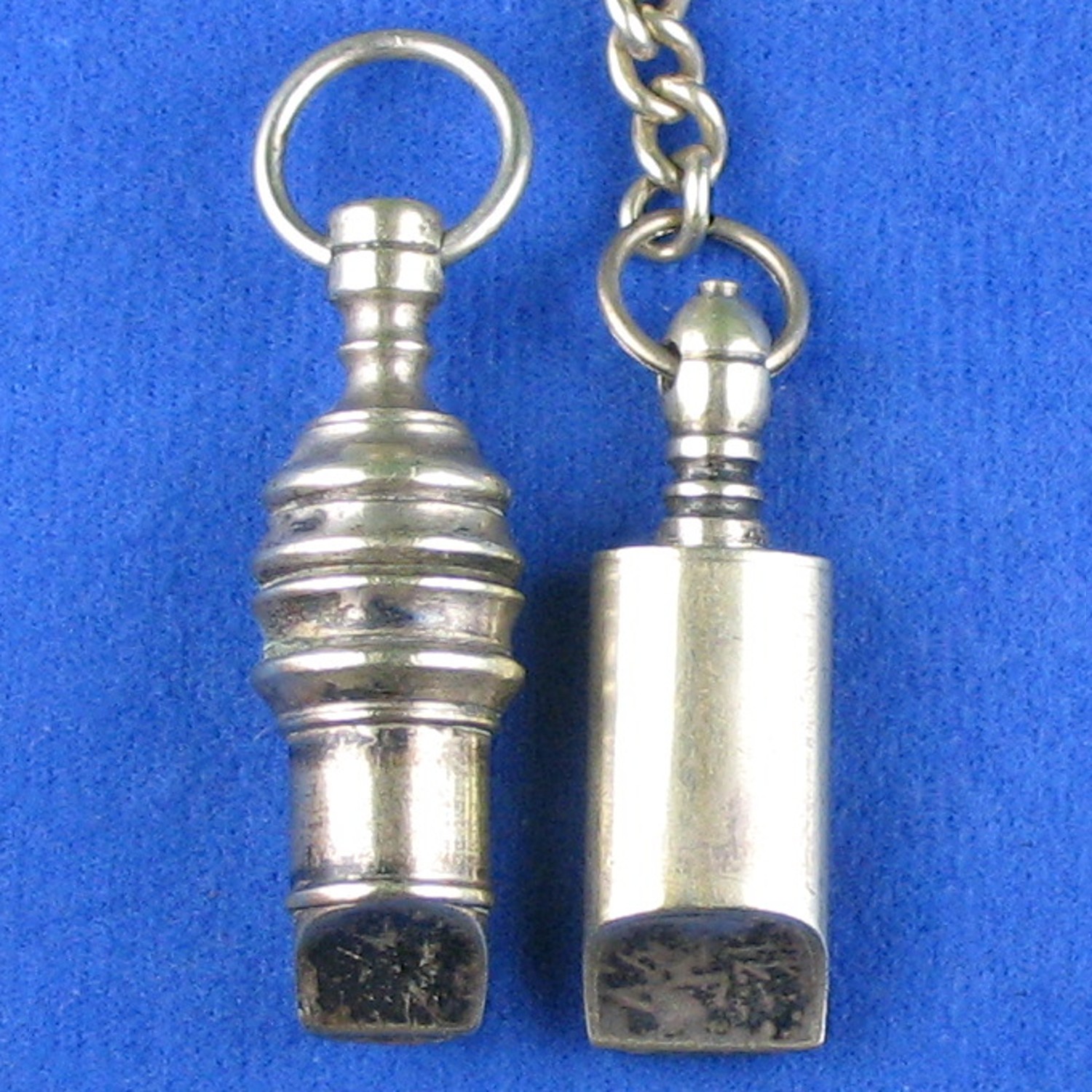 Internally they match up well.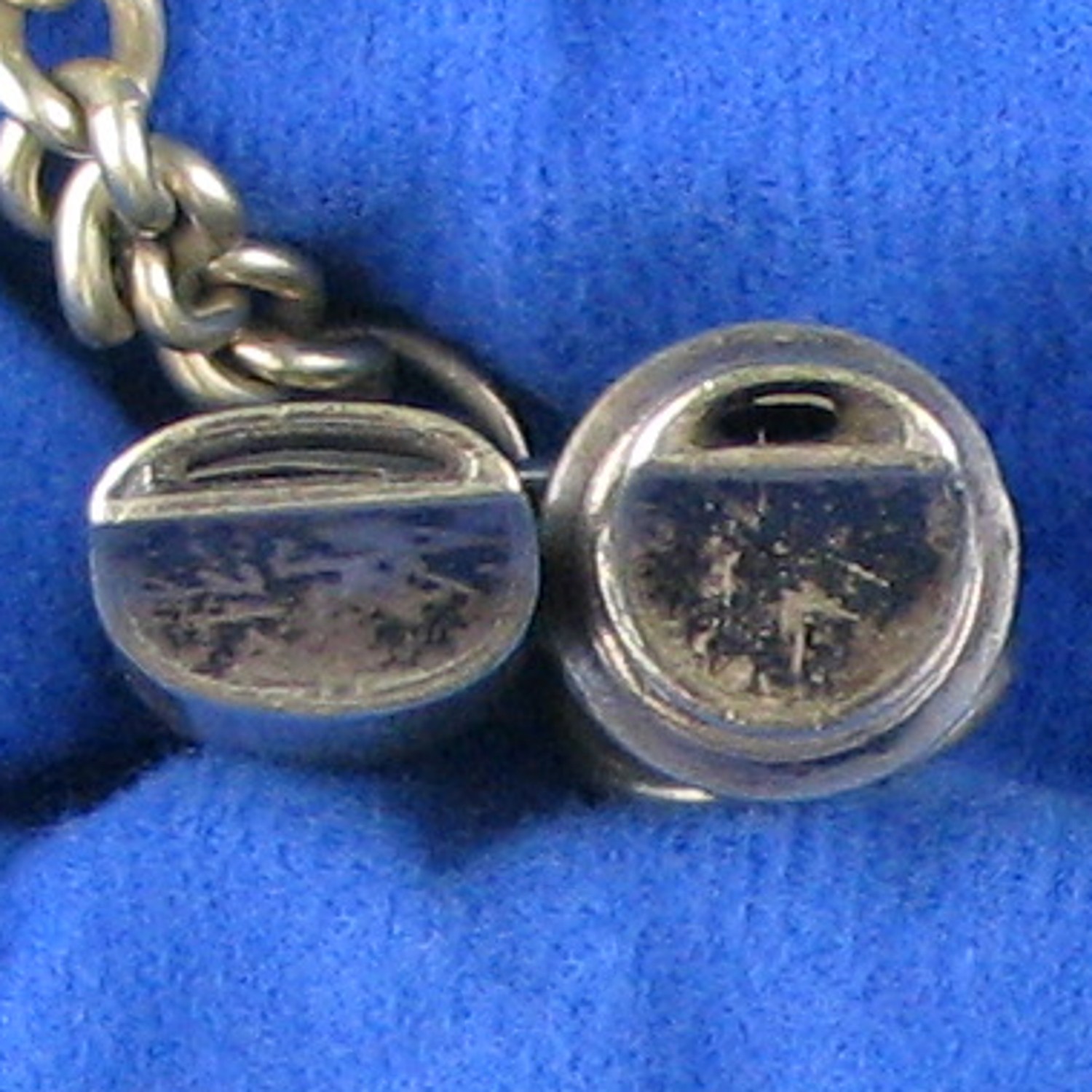 In conclusion we are proposing a reassigning of this oft classified Auld whistle to the manufacturer Linegar.
-TWG
Posted 02/05/2017