A new SPOTLIGHT format is looking closely at what we will call the "A List". This will be a whistle patent connected to the actual whistle found and their histories if possible.
This first "A List" SPOTLIGHT identifies the Faurot whistle and its patent by Carmody/Faurot.
The patent reads as follows:
HAROLD J. CARMODY, OF BROOKLYN MANOR, NEW YORK,,ASSIGNOR OF ONE-HALF TO JOSEPH A. FAUROT, OF NEW YORK, N. Y.
Joseph A Faurot ( 1872 – 1942 ) was an inspector for the New York Police Department. He rose to deputy police commissioner by 1926 before his retirement. He was specially noted for his developing the use of fingerprints in the USA.
Although Popular Science credits Faurot with the invention, it is Harold J. Carmody that seems to be the driving force with this and several other inventions that he is co-assigner to, Faurot being also part assignee to other inventions of Carmody's
The Faurot whistle is unique in that it slides and allows a protrusion that somewhat blocks entry of debris into the whistle. It was marketed for the police forces as its patent notes indicate and of course the source – Faurot, himself. A simple Google search will find the following application for Feb. 16 1918.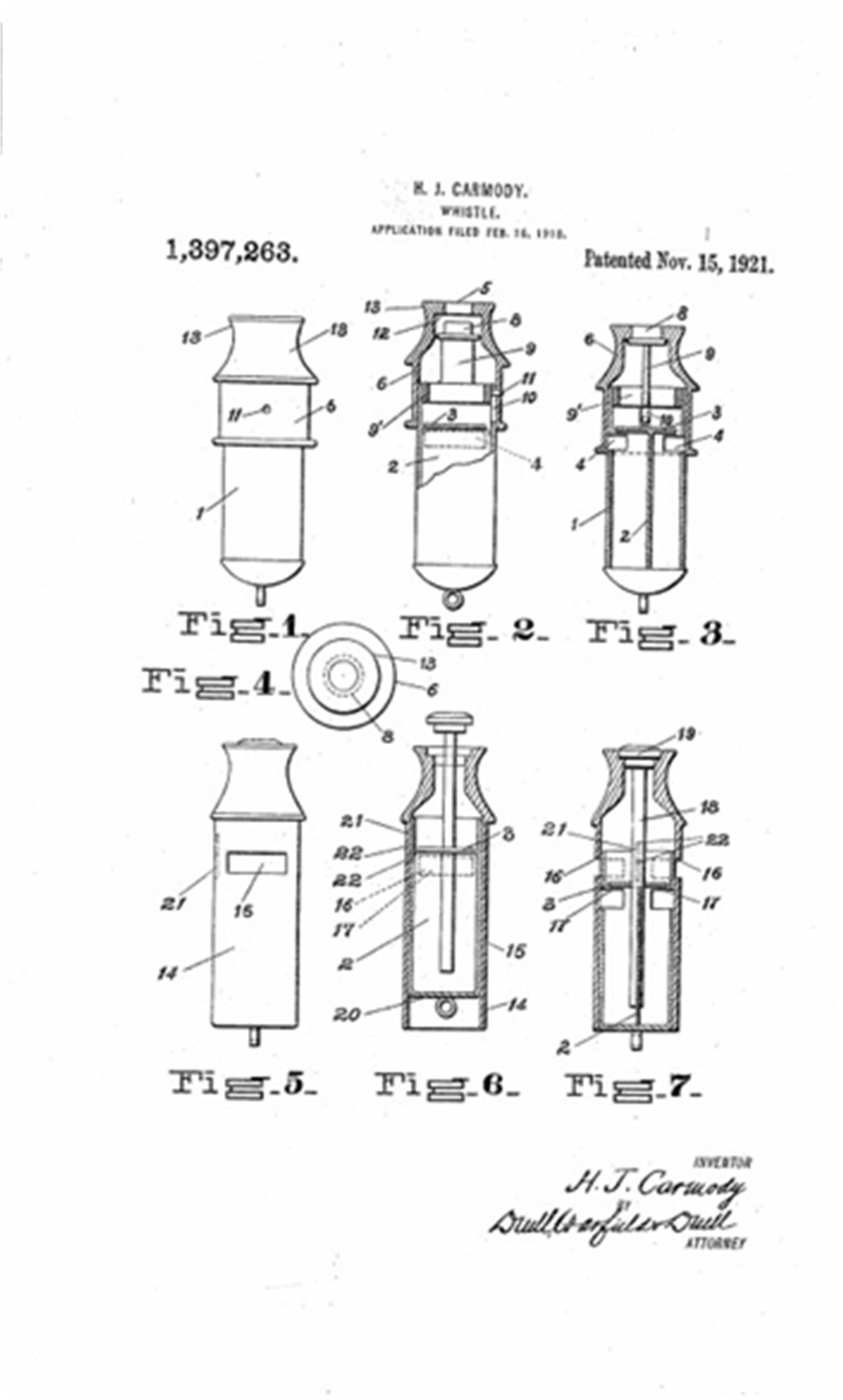 An advertisement for the Faurot Protective Appliance Company 1029 South Wabash Avenue Chicago Illinois, states that the New York Police force was equipped with the Faurot whistle in the 1920s, the claim being 'it cannot clog'. In fact this was its major selling point. The sound was only an afterthought.
CLOSED

OPEN

….. So one has to hold the whistle open to make sound.
Here is the mouthpiece with the whistle pulled open.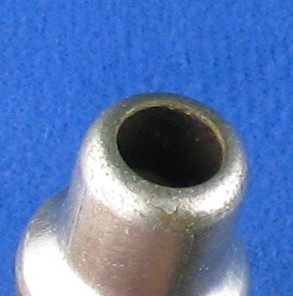 Here it is with the whistle extended.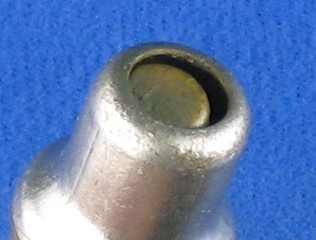 As can be seen the fit is not snug by any means.
Close up views of the top ring and mouthpiece.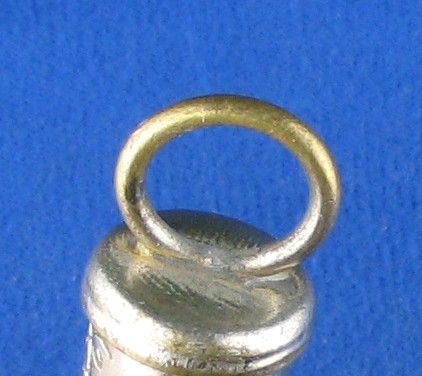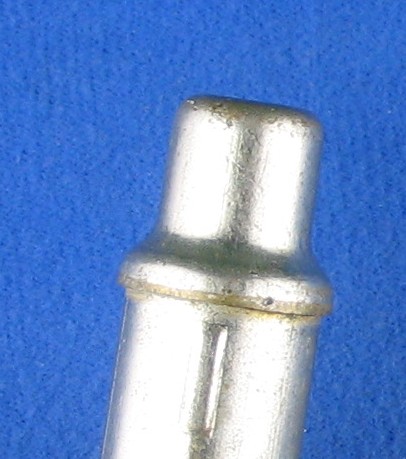 – TWG
Posted August 5, 2017