Categories > Combination
On our site for navigating, we will separate corkscrew, compass, and extractor combinations from the general catagory of combination whistles. Whistles could go either way. For example, whistles could be incorporated into a knife or a knife could be incorporated into a whistle. Other examples are found in many forms such as carriage keys, pipe tampers, pencils, pens, sirens, horns, etc. Of course whistles could also be combined with other whistles. If neccesary this catagory will continue to be split up to help navigate all the varieties. Nickle silver, brass and silver along with pewter and britannia were all used. There were many countries that made them, including France, Germany, USA, Argentina, China and the UK.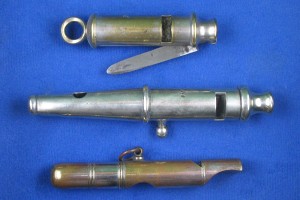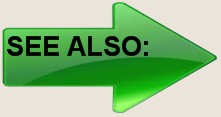 001

American Made
Whistles – Variety

026

Variety in
Whistles

036

Steel &
Brass

081 A List

Frary
Knife Whistle

© 2018 – All photos with blue background property of The Whistle Gallery reference collection.
Use of photos without authorization is prohibited. – Gallery questions, please contact whitney@thewhistlegallery.com.
Need more info about your whistle? Contact us: