Categories > Dog
Forms include general designs and specific 'silent' (above human levels) designs to train dogs. It is a struggle to classify dog whistles. For example, dog shaped or with dog logos on them, escargot or tube shaped, in combination, or of the 'silent' type. As we grow and modify, it is our goal to keep the dog category conservative and expand the rarer makers sections. They will come to contain some that certainly would be dog whistles, but to avoid conflict with our ultimate goal — that is highlighting the makers themselves. For example, the maker Yates made many dog shaped whistles and we would like to give credit to him as a designer.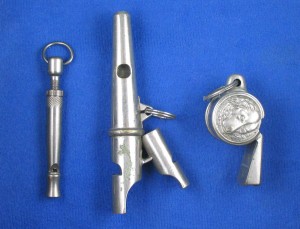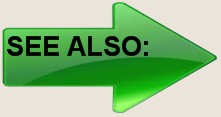 054

Robert Pringle
Wilderness
Works Whistles
081 A List
Frary
Knife Whistle

© 2018 – All photos with blue background property of The Whistle Gallery reference collection.
Use of photos without authorization is prohibited. – Gallery questions, please contact whitney@thewhistlegallery.com.
Need more info about your whistle? Contact us: