Categories > Military
Many whistles were dedicated to military use, especially noted are the cased ones from the UK, which for 'dress' attire could be very ornamental, not to mention quite old dating back close to 1800 in the UK. Full dress examples had chains with medallions. Simple cased whistles were BEAUFORT shaped with a retention clip and a case they slipped into. There also were two posts with small retention nuts to screw on that were then attached to the vest or suspender belt or even the waist belts. Of course tube shaped whistles with different countries identifying emblems and insignias also were used for military purposes. Stamped with dates — whistles are miltary. Both types will be included in this category.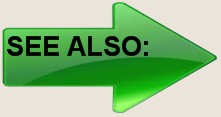 052 Special Edition

Salvation Army
Escargot – Barrall

068

GSW-Round
Combinations

© 2018 – All photos with blue background property of The Whistle Gallery reference collection.
Use of photos without authorization is prohibited. – Gallery questions, please contact whitney@thewhistlegallery.com.
Need more info about your whistle? Contact us: