Stamped issues included the title, city, borough, burgh, constabulary, or such, identifying which police force was affiliated with it. A true police issue was always associated with the area to be protected. They date back to the early 1800s and come in a nice variety, including some unique round whistles as well as buttons, beauforts, escargots and tube-shaped. Many whistles are sold as police whistles, yet in reality at best were used by a policeman and are more accurately described as general service whistles or even police 'type' whistle. Like fire brigade, asylum, hospital, etc this adds to their collectability.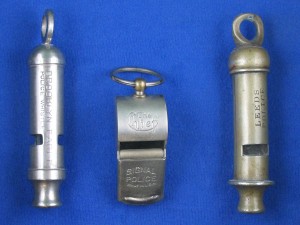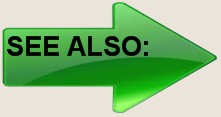 004

Plural
Whistle Design

009

C.S. Leet's
Bullet Model 601

013

Metropolitan
Police Whistles

032

Metropolitan
Whistles
FREE INFO!
044

BGI – Bridgeport
Gun Impliments

050

Auld Part One
– Escargots

068

GSW-Round
Combinations

072

Mauser Bullet
Whistles

© 2017 – All photos with blue background property of The Whistle Gallery reference collection.
Use of photos without authorization is prohibited. – Gallery questions, please contact whitney@thewhistlegallery.com.
Need more info about your whistle? Contact us: