Dedicated to scouting. Varieties include tube-shaped, escargot, fleur-shaped, flat and others with many different stamps. They start circa 1910 and continue till present. The best years seem to be over by 1930. Quite a few nuances are displayed in marketing what would seem like a limited field, but remember that scouts traversed the world… and whistles followed. Materials usually are brass and plated brass, also a cheap base metal from France is often seen. Quite a few countries produced them, making the collecting of scout whistles, vast. Included here will be Boy scouts Girl scouts, Campfire girls, Sea scouts, Girl guides.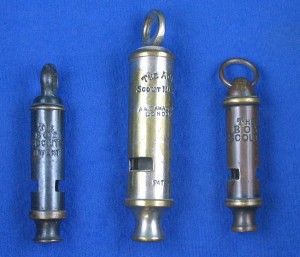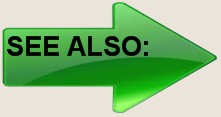 077

Aluminum
Whistles

© 2017 – All photos with blue background property of The Whistle Gallery reference collection.
Use of photos without authorization is prohibited. – Gallery questions, please contact whitney@thewhistlegallery.com.
Need more info about your whistle? Contact us: