All silver made whistles. Some with hallmarks, some without. Probably the most variety lies with the silversmiths and their creativity — which is limitless !! We have left out teethers and rattles for another catagory for the future, mostly made by silversmiths. Just too many and silver raises the price somewhat heavier than we can handle with our other catagories of collecting. Suffice it to say that it is a very large category and we probably won't be able to do it justice.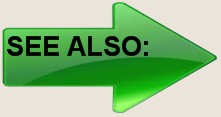 058

Tobacco
Related Whistles

065

Variety
Sirens

070

Garth Doubleday
Boatswain
Whistles
© 2018 – All photos with blue background property of The Whistle Gallery reference collection.
Use of photos without authorization is prohibited. – Gallery questions, please contact whitney@thewhistlegallery.com.
Need more info about your whistle? Contact us: