Collections > The Daupias Collection

How do you house a world class collection ?? Now we see what can be done with a lot of determination and good taste !!! What a beautiful display and completely organized and accessible !!! There are 16 levels when you count each shelf and hanging row — and deep too. The cross shelving is deep and the hooks ring around the backs and sides, barely allowing a small shelf in among themselves that is now being examined.
After the top six rows of hanging whistles it drops off into just shelves. Everything is organized to see and find quickly. Very easy to make sure of no duplicates ( unless it is on purpose !! ) The added amenities are height, depth, and width. Hard to imagine filling it ?? No doubt it has taken a long time and searching !!! Perhaps this is not the first design by this long time collector. Dust free too !!
Now for the extra effort on the police and GSWs — drawers designed to row them in and open easily to review them ( if not memorized by now )
What beautiful woodwork and glass work. Nice with the shelves of glass. Note the hanging areas that would normally be shelves are rather shallow, just enough thickness to hold hooks as well.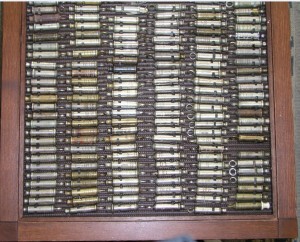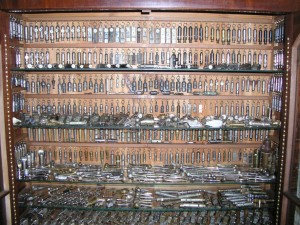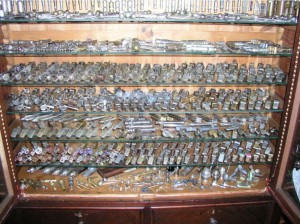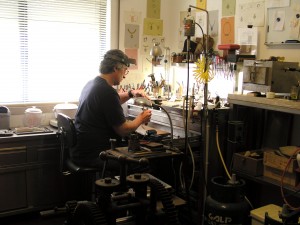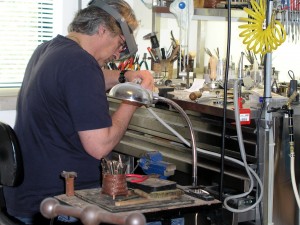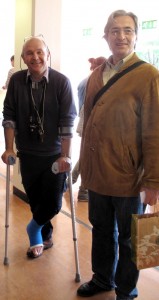 With Alan Kipping
( Visit: The Kipping Collection )