Spotlight > Specific Manufacturer > United Kingdom > Dowler > 020
On page 62 of CPW (Collecting Police Whistles by Martyn Gilchrist) is the most unusual Dowler GSW. Why do we say that ?? Because of the top. It is much like a round whistle top. So we thought to present here what appears to be the second one known. The first would be from the collection that the picture in CPW was taken from. Perhaps it was a production whistle after all ?? Well at least two were made, we'll see as time goes by. In the meantime here is a close up look at a master whistle maker circa 1880…

The length is 77mm and weight is 42 grams. You can't see it here. but the dividing wall or partition extends through the disc with a wide rectangular section typical of Dowler. Then there is the mouthpiece that is cast and has an interesting ring around it that Dowler also used.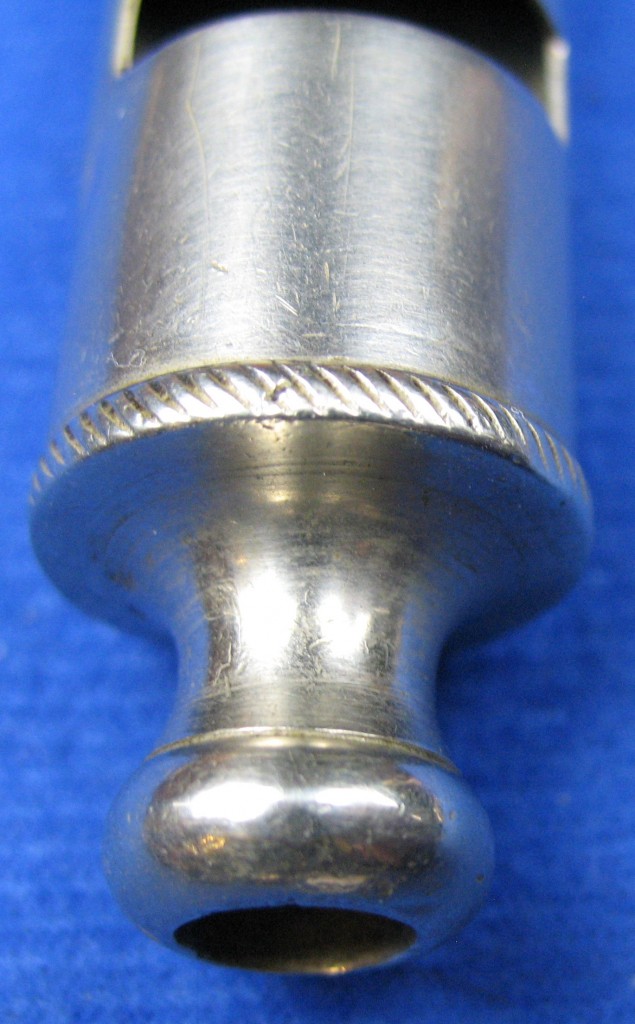 Add to this the casting and the milling and a really great whistle is presented. But what makes the difference this time is the top.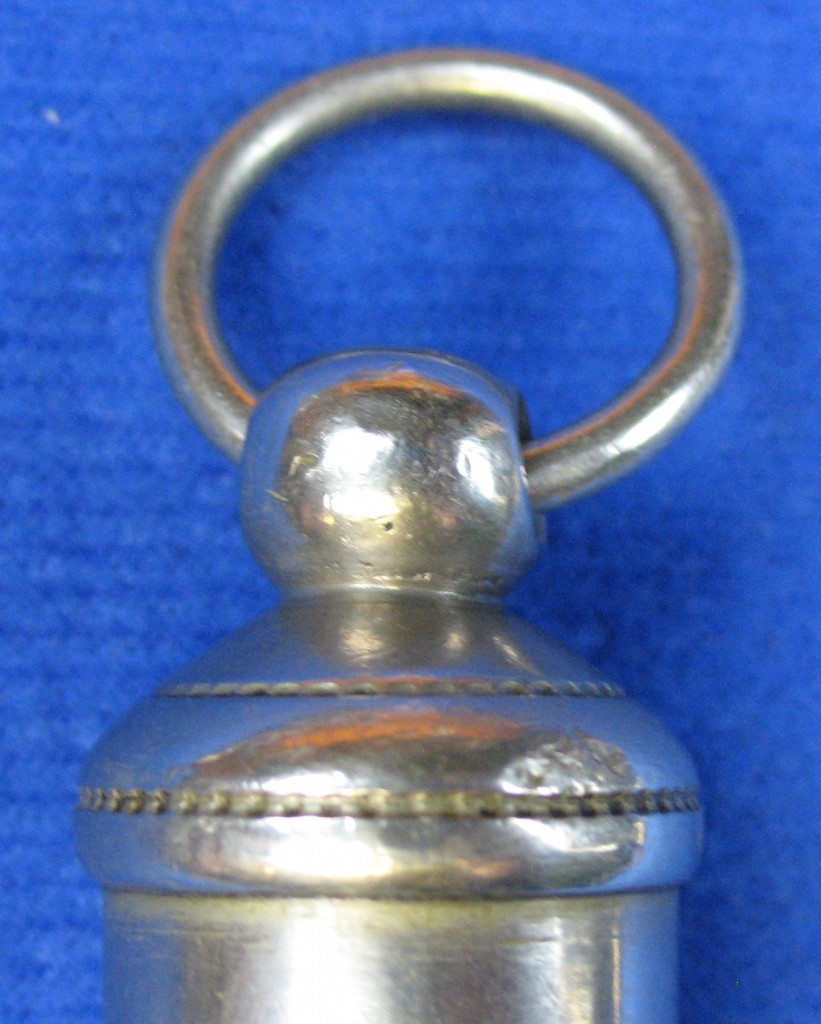 Note the etching around the edge, but more importantly the shape of the dome and the actual knop for the ring, something not seen on tube shaped whistles like GSWs and Police, Fire Brigade etc. Compare to a similar round …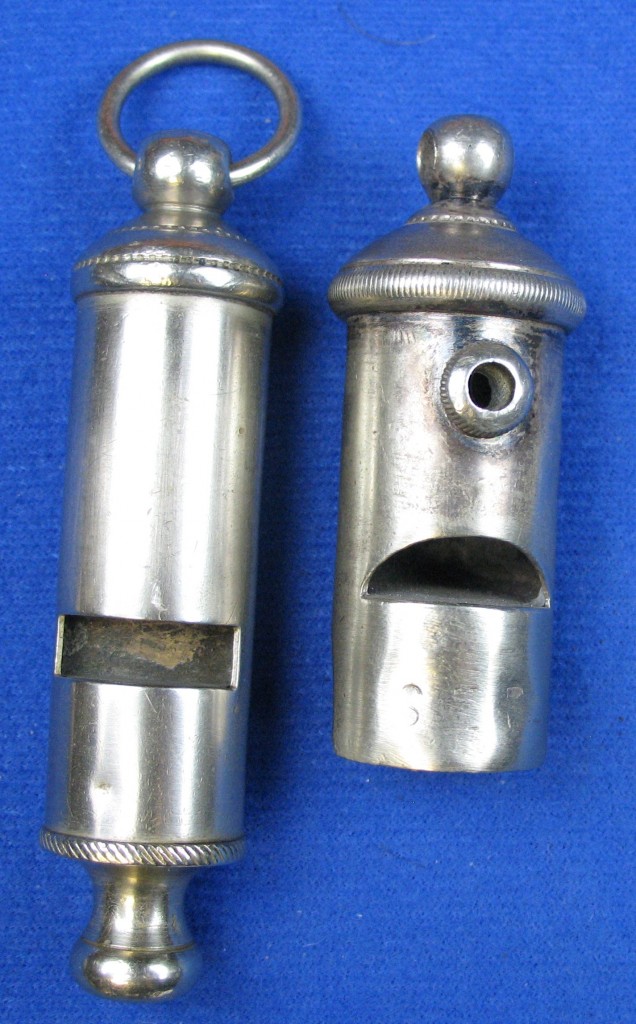 And here is a close up of those tops.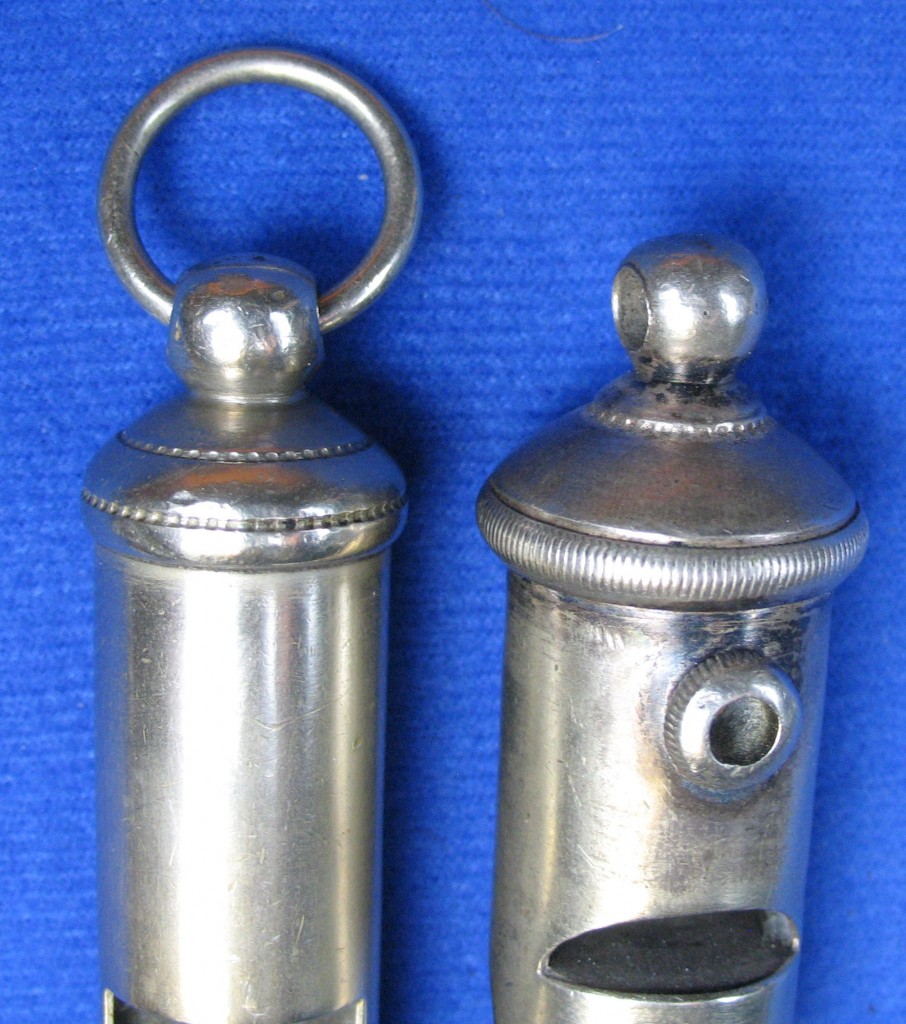 An interesting treat and another whistle to look for in your travels to find the unusual. Also it adds to the fund of knowledge of a quality whistle maker prior to 1900 in the UK.- TWG
Posted August 26, 2013