Sometimes a cross section of whistles can be more fun than a closed view. In other words we will look at a panoramic view of rare whistles.
Here is a SPOTLIGHT of a fraction of what one can expect to find in one particular year of diligent search. The reason to view it is that one wants to KNOW what they hope to find. Variety is the name of the game as is also variations. Is there variety still to be found or are all the good whistles been seen ??
Let's see…
The following are a few, in fact just half a dozen picks from last year. They represent a cross sectional of what can be found in any given year.
The first up is quite rare and is a double ended Yates dating to circa 1880. All brass and distinctive among combination whistles with its half round window on the GSW.

Next is a Shand Mason stamped beaufort/round combination by Hudson. Any time you see Shand Mason it is for fire brigade suppliers. So of course they are sought after, but as you see here they can be found. Pure nickel silver it dates to circa 1885 – 90. It has a wedge disc in the beaufort rather than the 435 flat patented disc of 1885

Following this is a high quality Yates carriage key. It is dated circa 1868 with the registered design date on it. All nickel silver and with a matching high quality handle.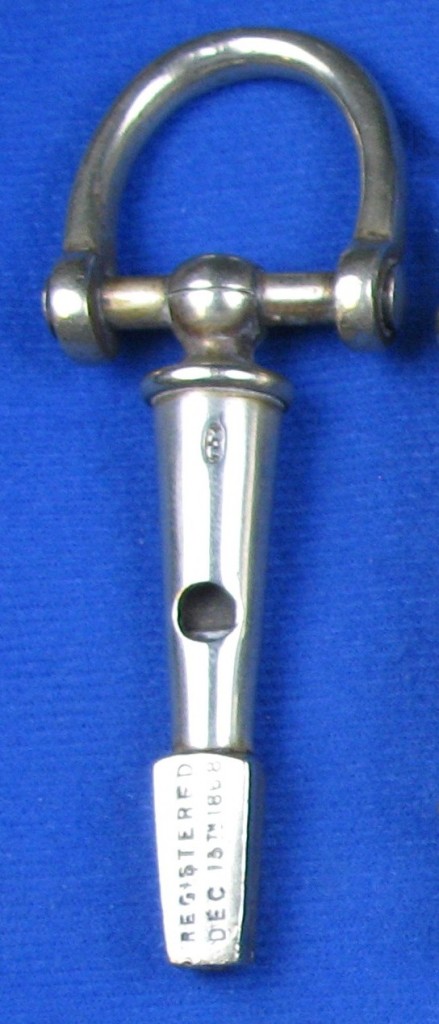 Now we look at a hunting gadget combination, it has a nipper, and bird killer added to the extractor and whistle. Moffat's patent for 1885 dates it to late 19th century.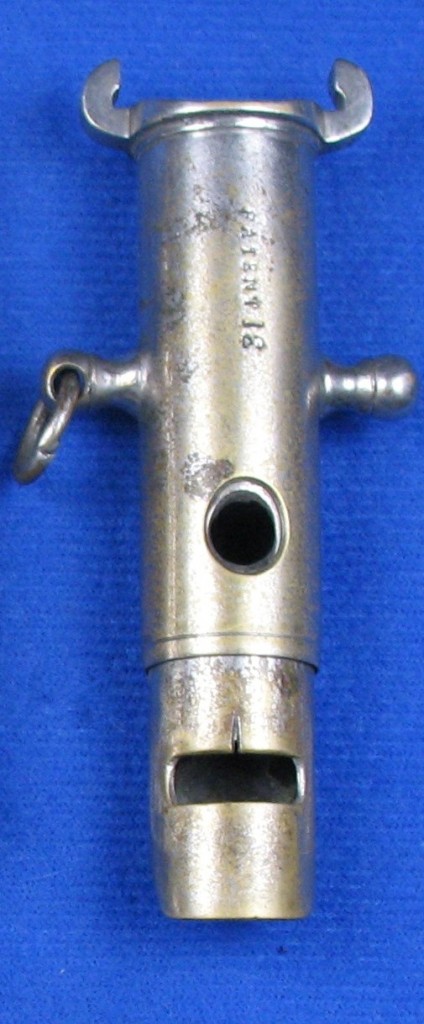 Following this is a Yates pure nickel silver dual chamber, heavy constructed whistle with accompanying chain and hook. Excellent workmanship and dated to 1870-80.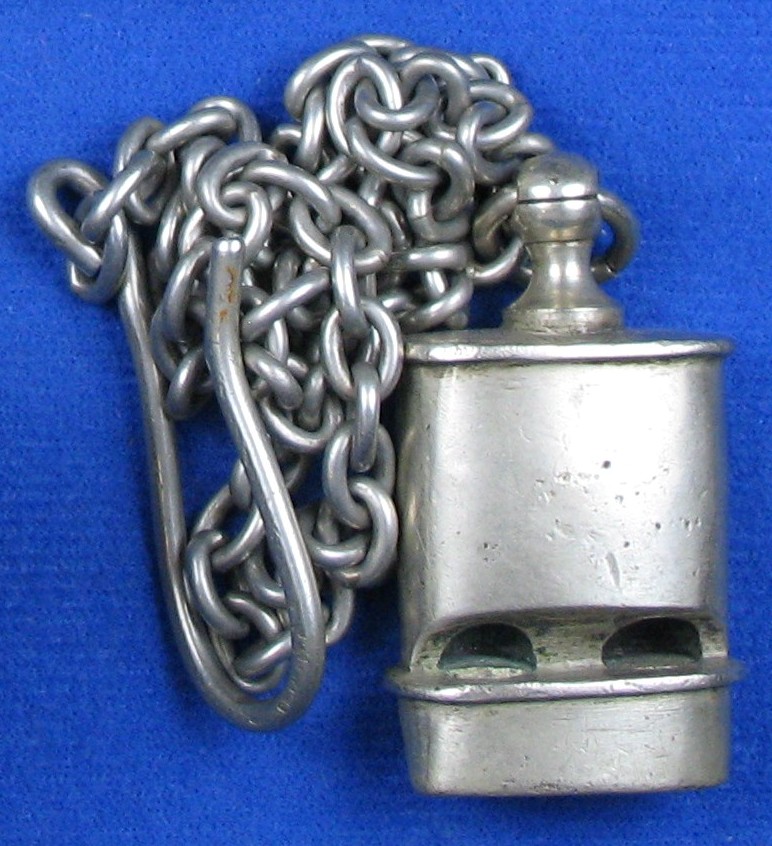 Closing out this tour is a Ward manufactured dual chamber heavy walled whistle stamped SPEEDWELL.
Finding heavy walled multi-tube ( typically dual ) whistles is always a challenge, but to find a Ward is even harder. However the point being is that they are out there.
Again this would date late 19th century, it is high quality and it was in a period of heavy walled duals that only lasted about 15 years before lighter weight whistles took over due to the savings in labor and materials.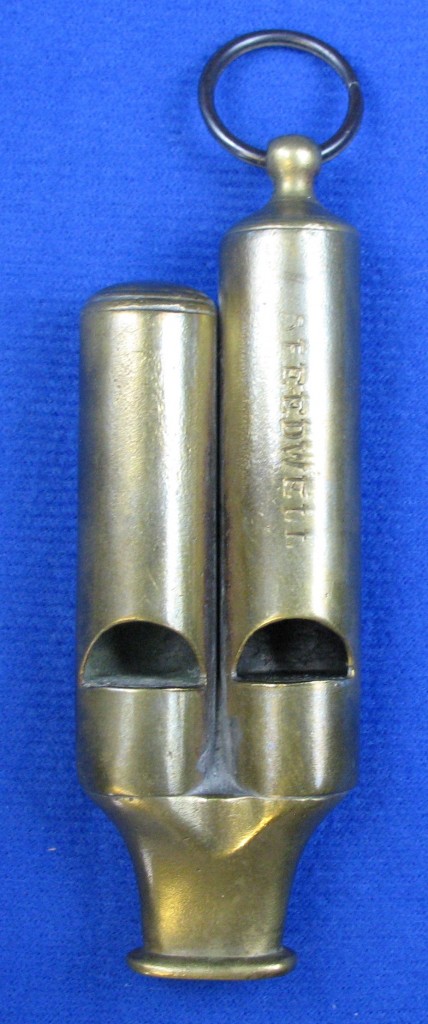 Now there were twice these many that could have been posted that are just as rare or rarer. Many will be posted under their own merits in the coming SPOTLIGHTS , but the point being is that if you want to find them they are there.
— TWG
Posted November 2, 2013