Spotlight > Whistle Categories > Round > 055
From an estate in California, Napa Historical Society dates this whistle to the first fire chief of Napa.
Only 6CM long, but quite heavy is this wonderful brass round whistle for this month's SPOTLIGHT concentrating on a mono-typical round. Special features are as follows:
Solid stock brass round
Concave mouthpiece
Convex top to the fipple
Removable fipple
Set screw
At first glance just looks like a heavy brass round. Unusual to find any round made in the states of brass, but still typical overall design. Then it turns sideways and it takes on a need for closer examination.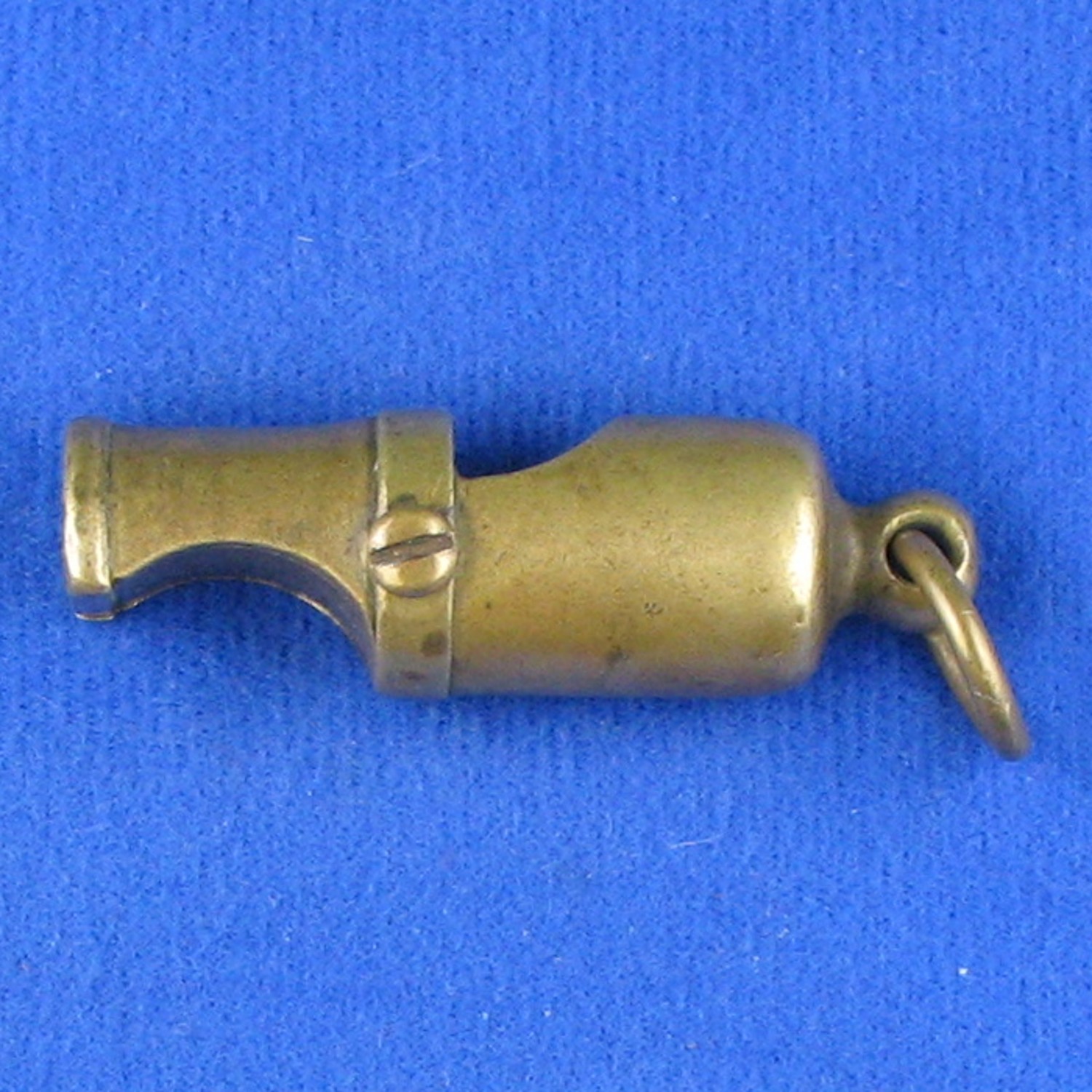 Looking closer it appears that the screw on the side is not merely for holding the fipple in place like so many rounds do dating back into the 1800s – wooden fipples mainly at that.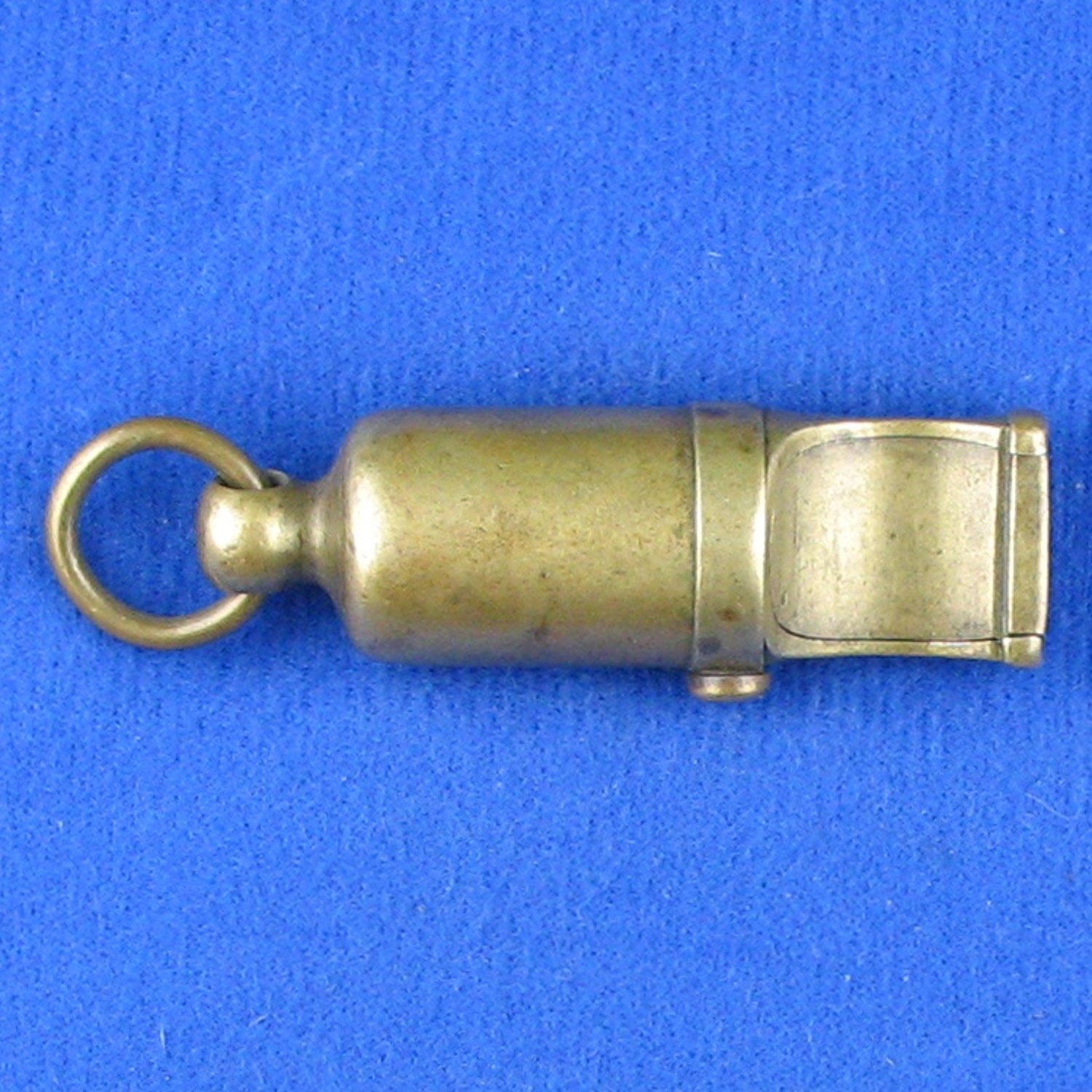 Yes, the screw appears to be able to be taken out and re installed for a purpose.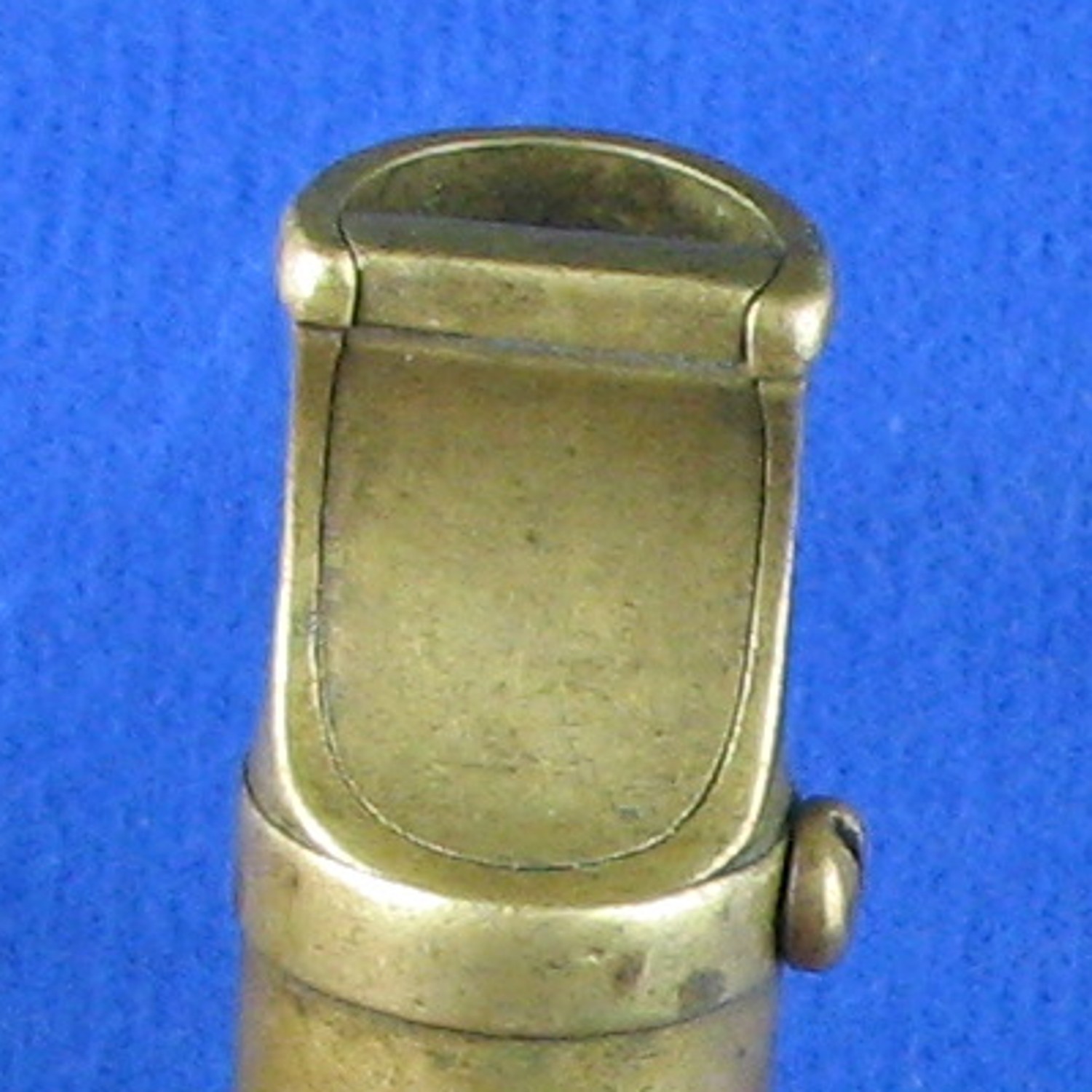 Surprisingly when the screw is removed the fipple is cut so closely that a light twist is all that is needed to remove the fipple. Of course it takes a slight twist to reinstall. Fits like a glove and allows the owner to clean the whistle out from useage. The round pea is made of wood.
Here is a close up of the fipple removed.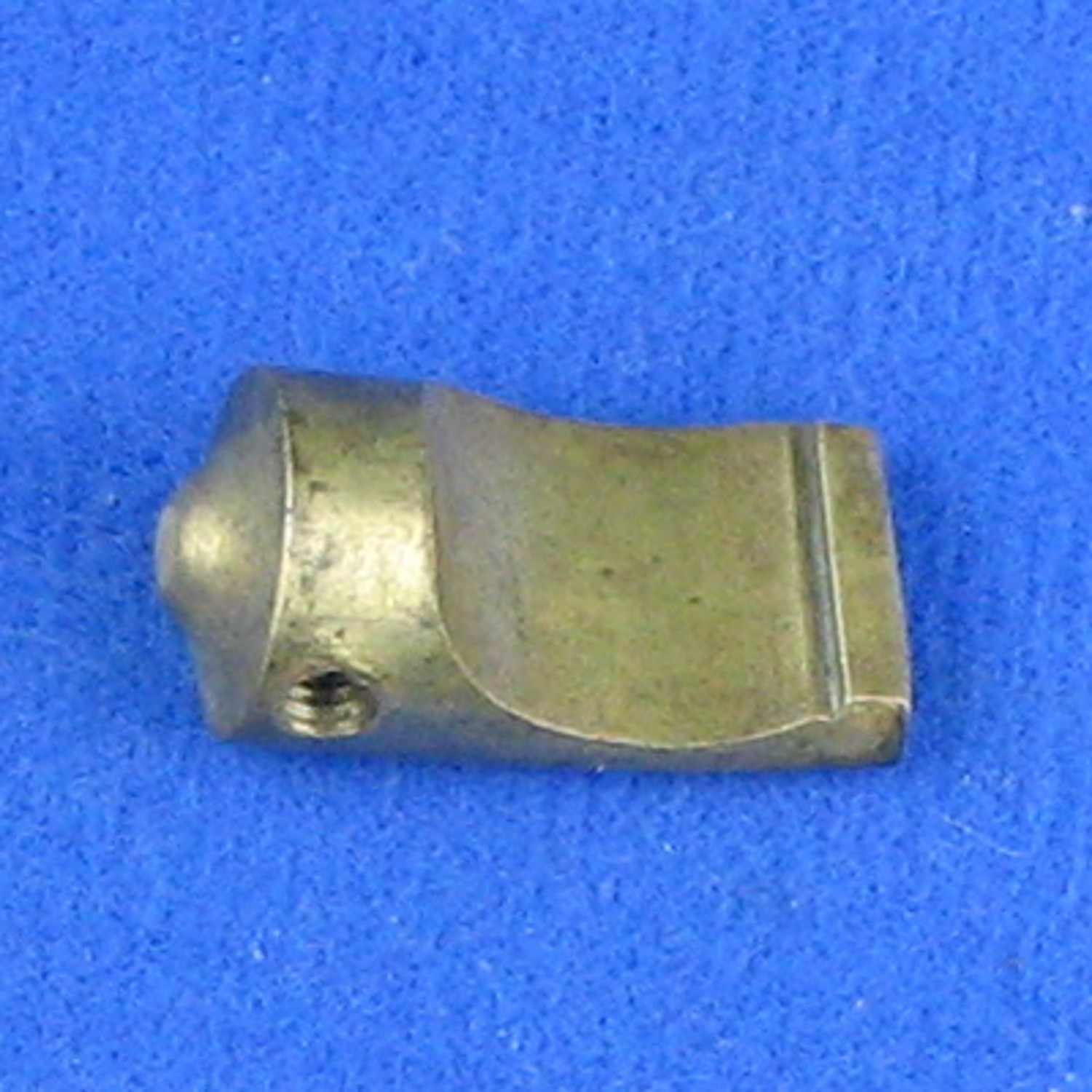 Peering inside the installed fipple one sees the raised center of the top of the fipple for assisting the pea to roll when used.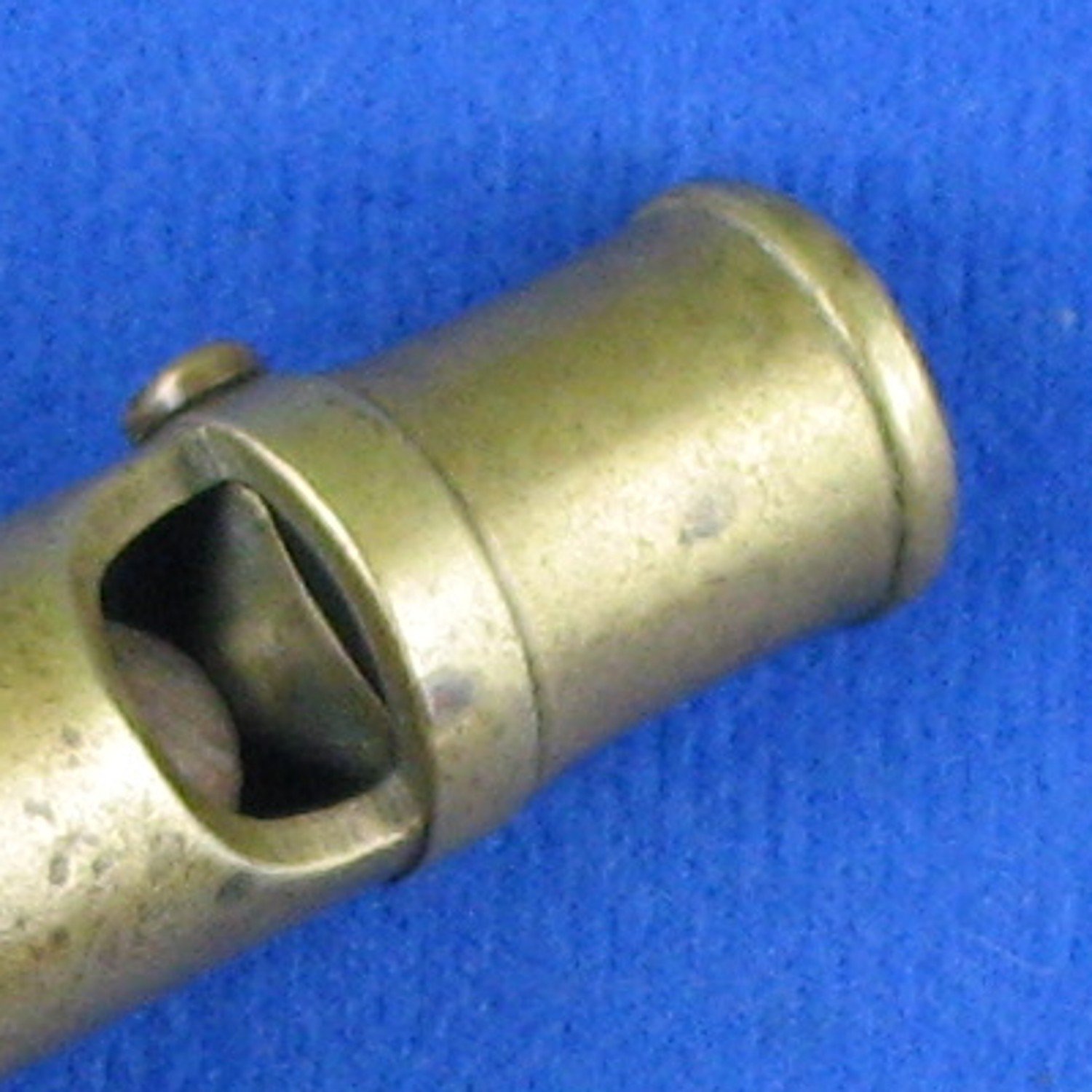 And there is a tooth grip for the hands to be kept free.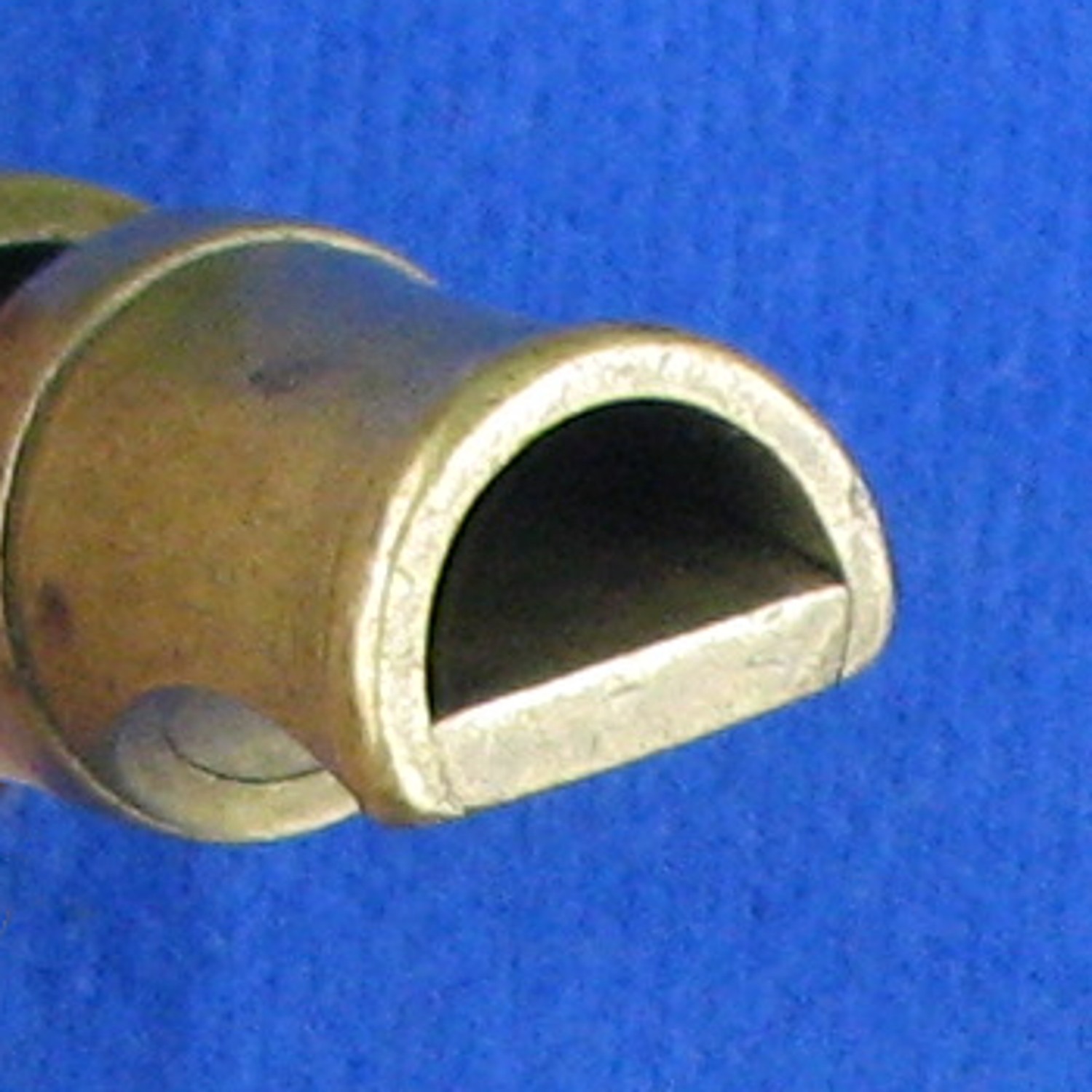 Apparently the top was also applied after drilling out the solid stock.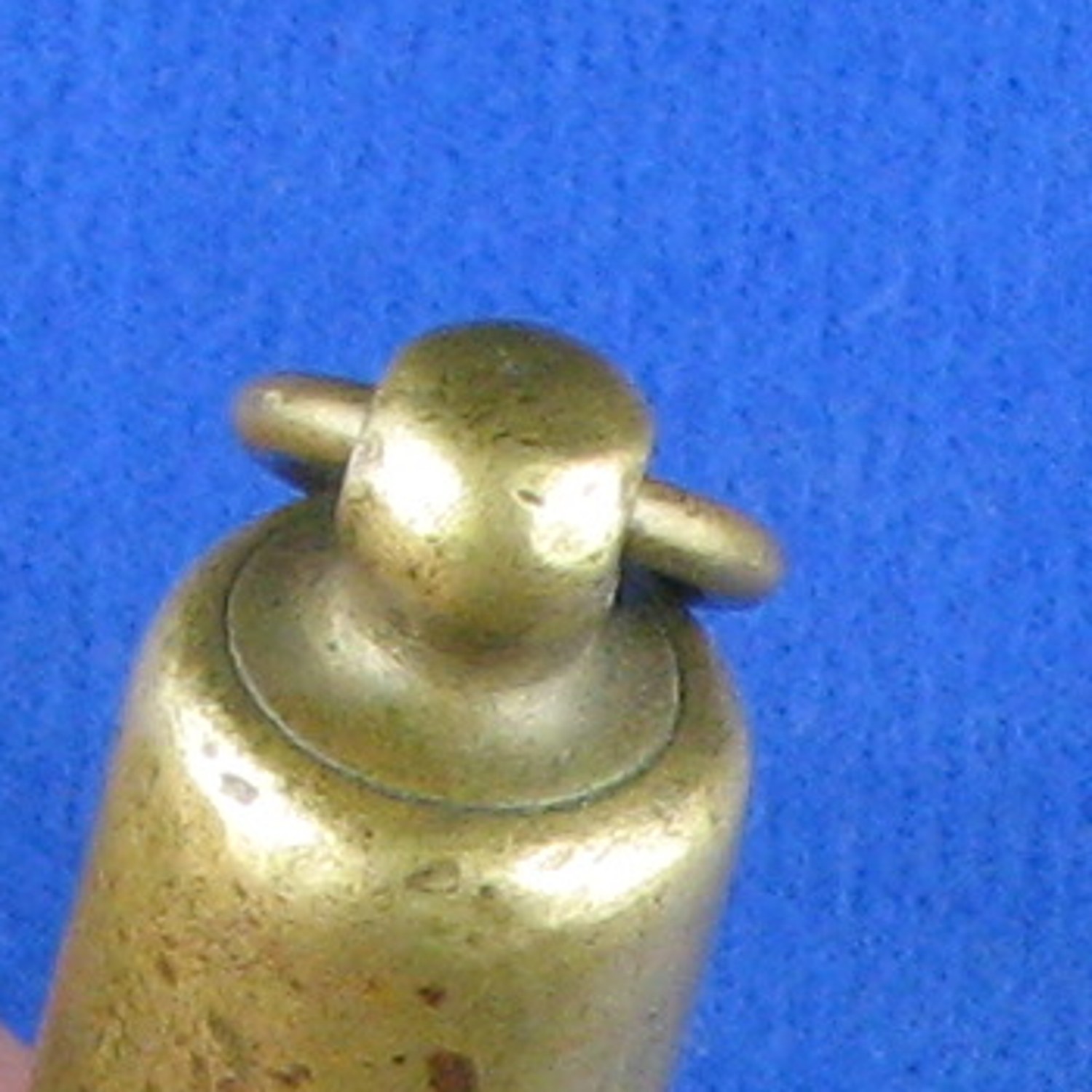 TWG.
Posted February 5, 2016