Spotlight > Whistle Categories > Round > 060
A new feature of our SPOTLIGHT is a micro study, for example this month is delving into a feature of round whistles not often encountered. Concave fipples. Fipples that have a groove laterally on the top of them inside the mouth opening.
Who was the manufacturer of these? Only three manufacturers are known to have used windows of this type and only seen in conjunction with these fipples. ( A Dixon was just spotted 6-27-16 )
Hudson
Ward
DeCourcy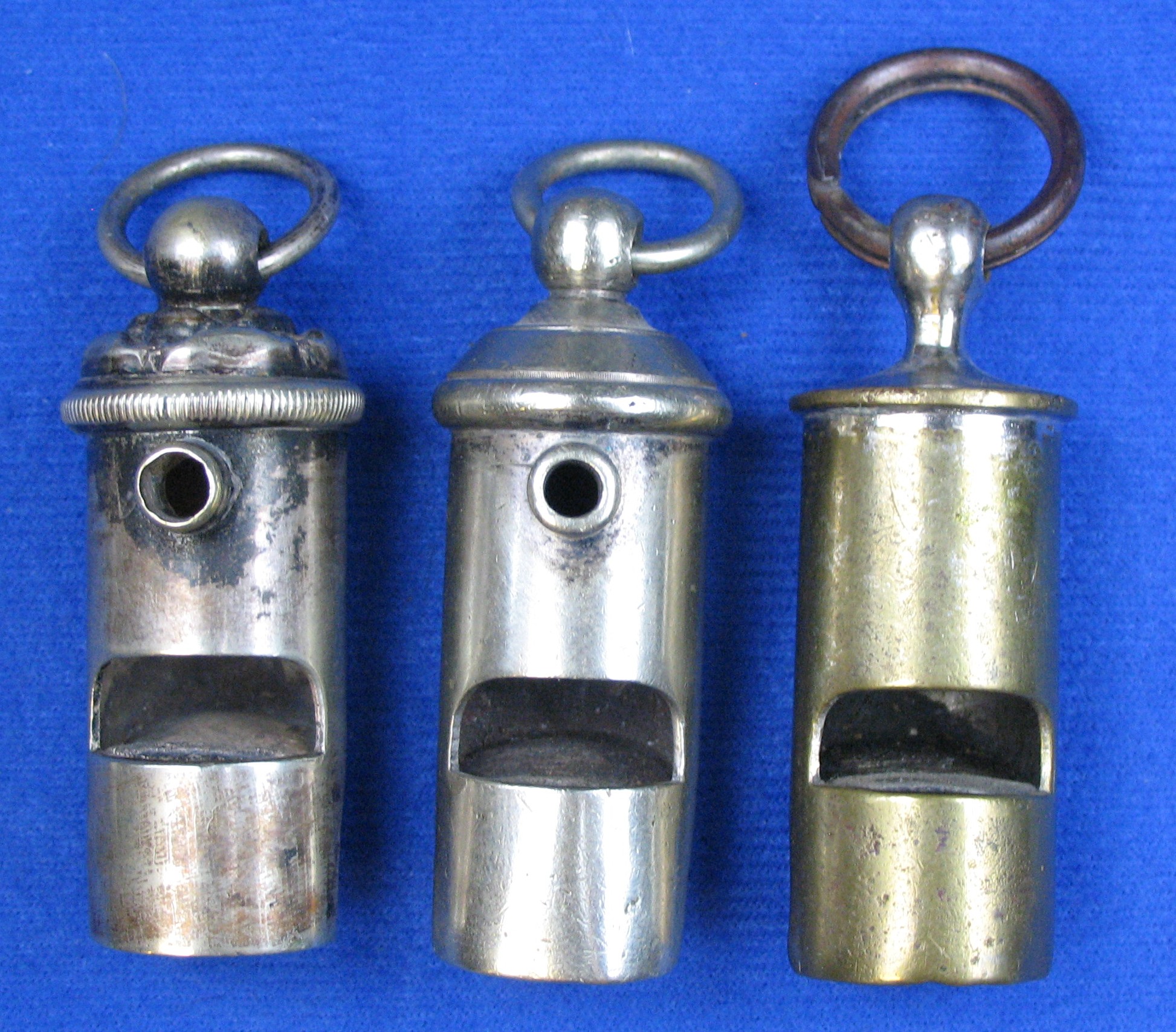 The Tudor Rose is possible Hudson, the other two are unknown manufacturers, however inside — the fipples are the same. It would seem that either all are made by Hudson or another maker.
The usual thing is to see a convex top to the fipple during this period ( pre 1909 if Hudson ).
Instead is the following scene.
One combination beaufort/round has been found with the same fipple design.
Now let's look closer. Look at the lateral cut into the top of the fipple. It is a deep cut into the top and not a flat surface.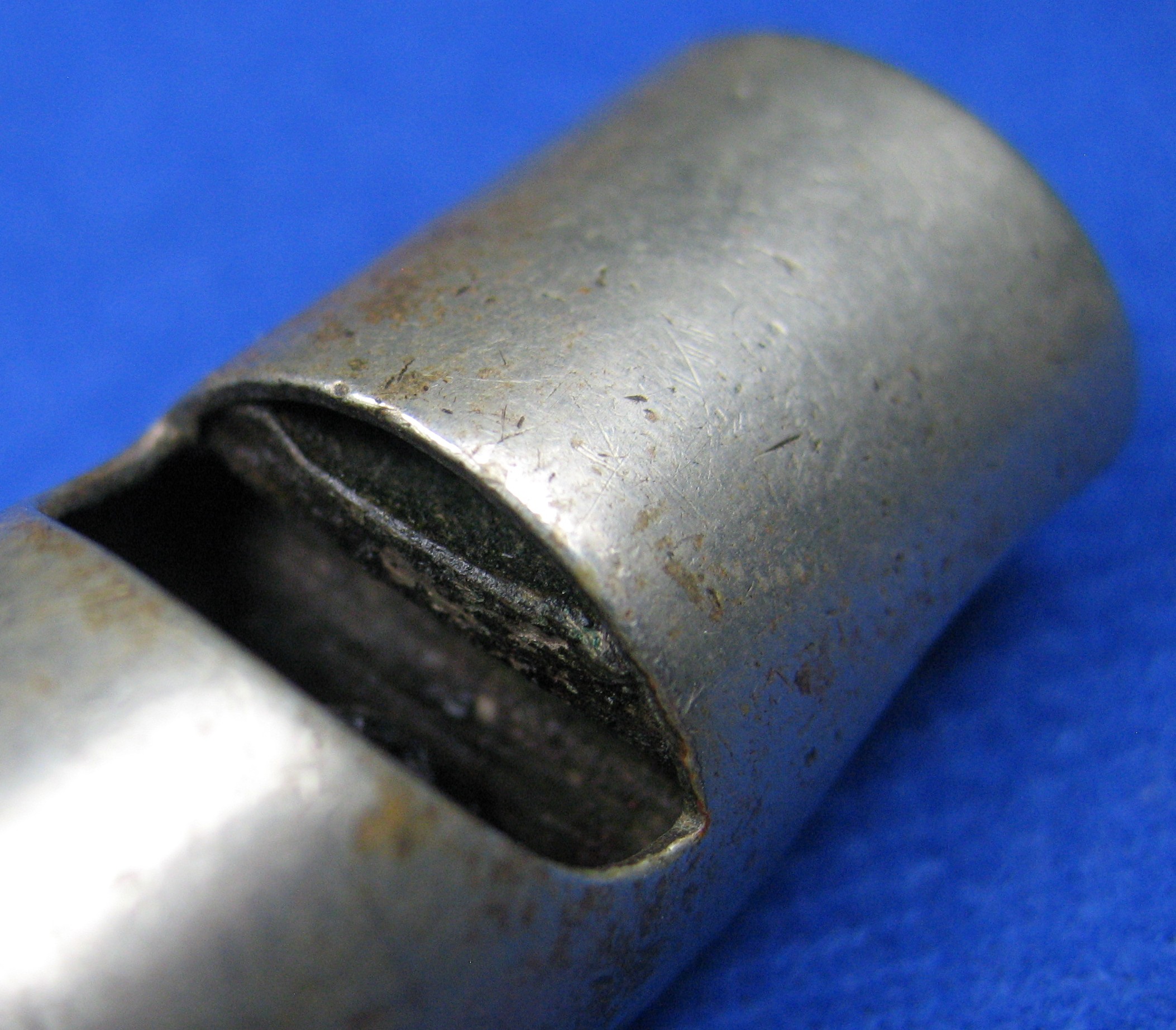 The combo matches up to the independent rounds.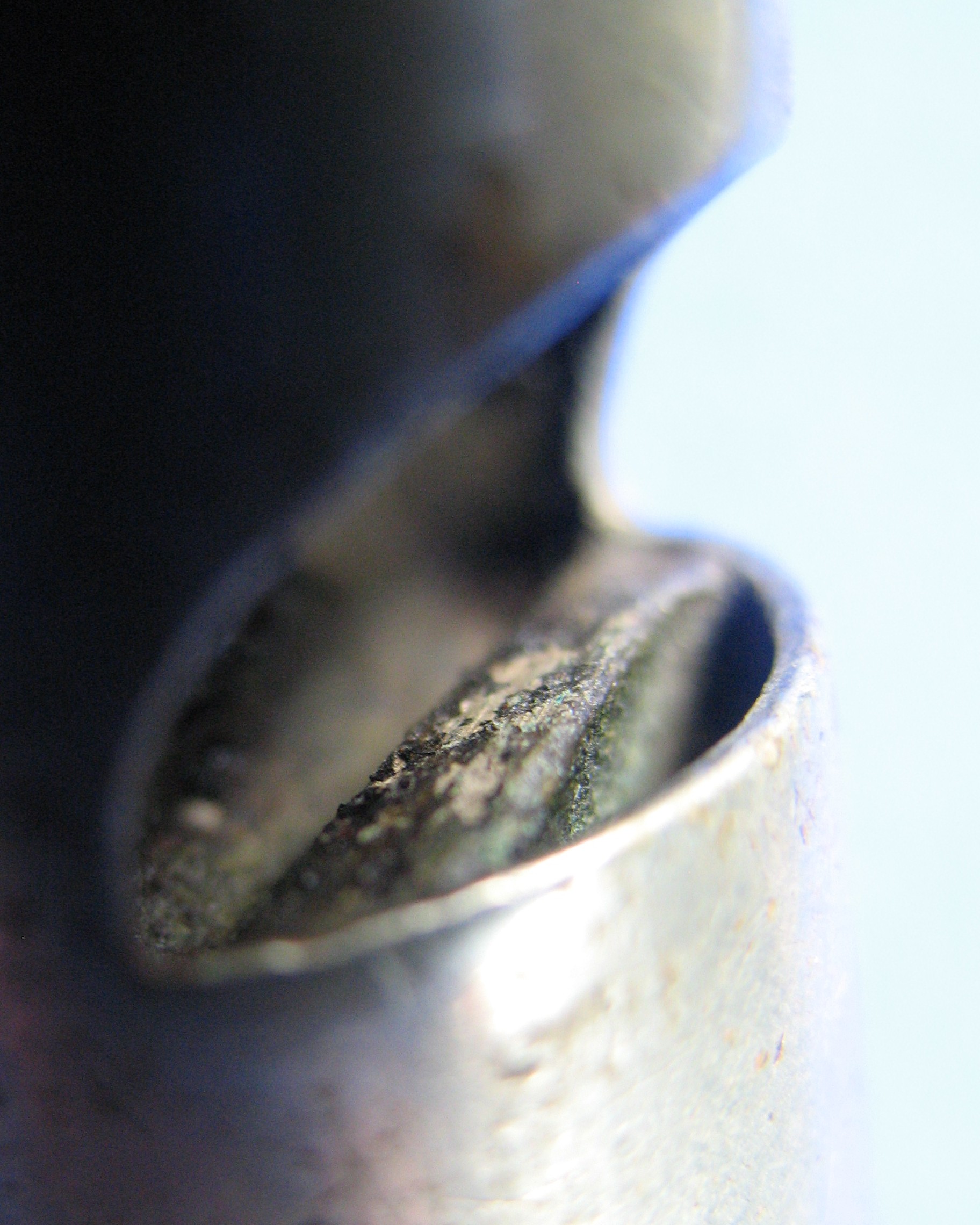 Hopefully a whistle with a stamp identifying this maker will unlock this mystery. When so, we will post it for closure for us all. In the meantime it is another one of the many fun things to learn about with whistles.
– TWG
Posted July 5, 2016