Categories > Beaufort
Conical shaped, primarily seen from the UK, dating back to early 1800s.They were made in other countries too. There are many variations and use of materials – pewter, britannia, nickle silver, brass, copper. The top cap may be elaborate. There may be a cast mouthpiece extending the conical shape or even an ivory one that screws on. The sizes vary too from very small, to up to four inches long. Light weight to very heavy construction. The diaphragms also follow that range in construction from flat to wedge shaped. Quality may be rather cheaply made to ones made with very high quality. There is evidence that they date back far into the 1800s in the UK but were taken on trade-in during the emergence of the Metropolitan Police whistle era of the 1880's. Of course this would mean that many were destroyed and makes them a very collectable whistle today.
Much conjecture has been made as to how the name Beaufort came about. Now we know:
An excerpt taken from a letter written to TWG from Martyn Gilchrist, dated May 28, 2013:
"I also named the Beaufort whistle — many people wrestled with, and used a variety of words, trying to describe the whistles of this ship on the 'phone and on paper. I recall several 'phone conversations descending into confusion. During my researches through Hudson's archives I came upon a reference for an order for whistles from the Duke of Beaufort. He asked for a further supply of whistle[s] made to the same pattern as supplied before — the tapered tube design. Again, it seemed appropriate to name this model the 'Beaufort'."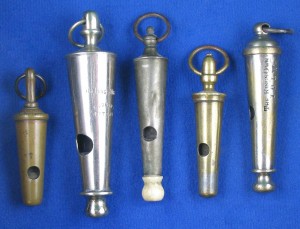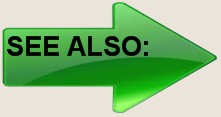 007

Alfred DeCourcy
Part 1

022 Special Edition

Decourcy Beaufort
Reassignment

029

Police
Whistles

041

Dowler Mouthpieces
Benchmark

© 2018 – All photos with blue background property of The Whistle Gallery reference collection.
Use of photos without authorization is prohibited. – Gallery questions, please contact whitney@thewhistlegallery.com.
Need more info about your whistle? Contact us: