Categories > Porteous
Tube-shaped whistles with a round domed top, named after the designer Richard Porteous. Dating back to circa 1850 from a person's name working with J. Stevens in the UK. Nothing certain has surfaced to prove the connection, but circumstantial evidence of named whistles match. They can be with completely cast tops or with two piece tops – patented by Hudson 1908. Examples are known by Hudson, DeCourcy, Stevens and Dowler so far. They were dedicated to police forces, cycling or used as general service whistles.
Much conjecture has been made as to how the name Porteous came about. Now we know:
An excerpt taken from a letter written to TWG from Martyn Gilchrist, dated May 28, 2013:
"The name 'Porteous top' was invented by myself to describe the near-spherical top. When I was writing Collecting Police Whistles the earliest whistle I possessed with this feature was made by Stevens pre-1870, see plate 57.1, page 58, and it seemed an appropriate name to use. The purpose was to make it easier for people to describe whistles with this top instead of resorting to a variety of words such as globular, spherical etc."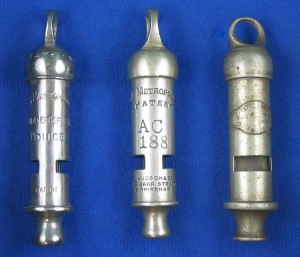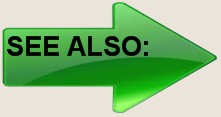 015

Richard
Porteous

016

3 Tube Porteous
Wind Instrument
Reg 1845
053

Richard Porteous
(Revised)

© 2018 – All photos with blue background property of The Whistle Gallery reference collection.
Use of photos without authorization is prohibited. – Gallery questions, please contact whitney@thewhistlegallery.com.
Need more info about your whistle? Contact us: