Spotlight > Whistle Categories > Escargot > 012
A delightful category of whistles are skeleton whistles. Called that because of the obvious. Yes, they are just the frame of a whistle and need to have the sides finished — when you press your fingers to each side, thereby completing the 'body' you are able to make the whistle actually whistle. Typically skeletons are on the smaller side. Most of what we have seen of quality is done by silversmiths from the UK back into the early 1800s. We have yet to see ones made from other whistle makers from around the world and to date only UK and USA models are known. They can command high prices when made of silver ans since then, they have become more of a novelty and advertising tool made od steel or plastic. After the turn of the century in 1900 they were made with less and less quality and mainly are now seen as 'tin'. We have seen them as silver, steel, — thicker steel and thinner steel ( mistakenly called 'tin' ). In the USA BGI made a model. Many were made with lithograph artwork and even Disney skeleton whistles are seen commonly for sale with Disney figures on them. Crackerjacks skeletons are always around for nominal prices. Pictured is a sporting catalog from the USA that advertises BGI whistles and captions a 'star' pattern. We found a diamond pattern, but no star yet. It is heavier gauge steel and now dates back to 1886.
Previously were made skeletons of excellent quality by UK silversmiths. An example here at the Whistle Gallery reference collection is a very ornate skeleton by S. Blankanese dated to 1892, but there are ones dating back further.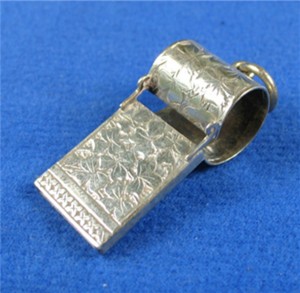 A very small one sometimes sold as a 'fob' whistle has its original chain, pictured, is pretty generic looking one all in all, but another variation to look at for comparison.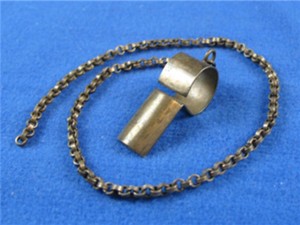 This following scrolled one here at the reference collection has an elongated mouthpiece, unusual for skeletons. It is not hallmarked and has a heavy patina. Silver none the less — out of the west coast of California. It has a crest engraved on the front C E. Very heavy and well made.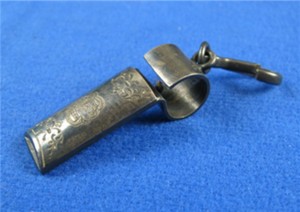 Lastly let's do a 360 degree look at a large steel advertising skeleton made by J.E. Mergott and Company circa 1929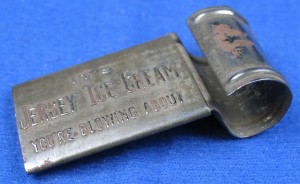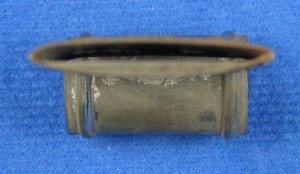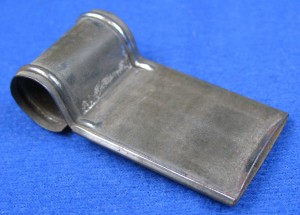 This one is quite wide for a skeleton. The sound is sharp It will not work without completing the sides – we tried. To help get a relative bearing on sizes now take a look at some comparisons to each other and a full size escargot from the states. You can see the typical smaller size of a silversmiths model, the unusual crested model and a larger steel model.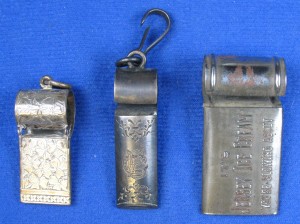 Now let's compare to an escargot…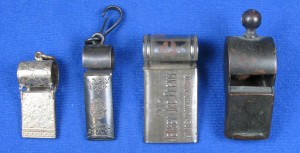 And side by side…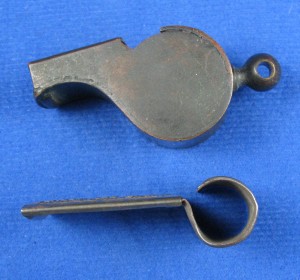 In June of 2013 we found this most interesting twist on skeletons. It has side ornamentation. It is pre 1900 and fully hallmarked and is again made by a silversmith. The understrengthening is not unusual, nor is the top ring or diminuative size. However even with the sides it still falls within the catagory of skeletons, as it will not work unless the sides are 'finished' with ones finger and thumb.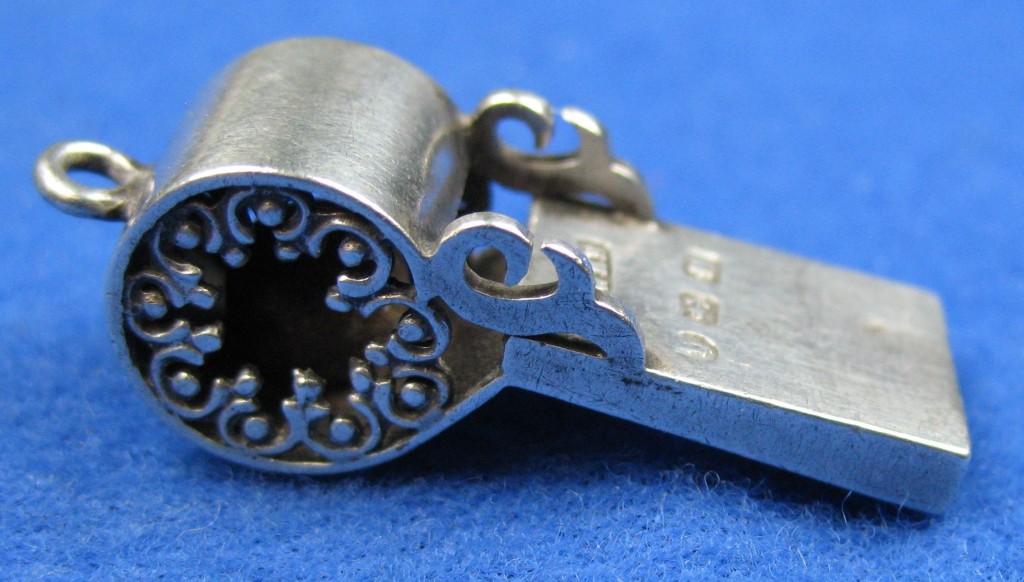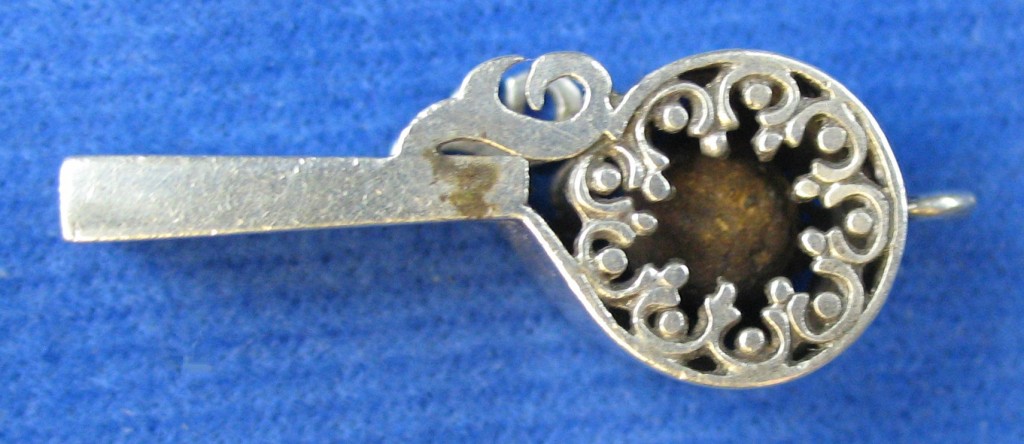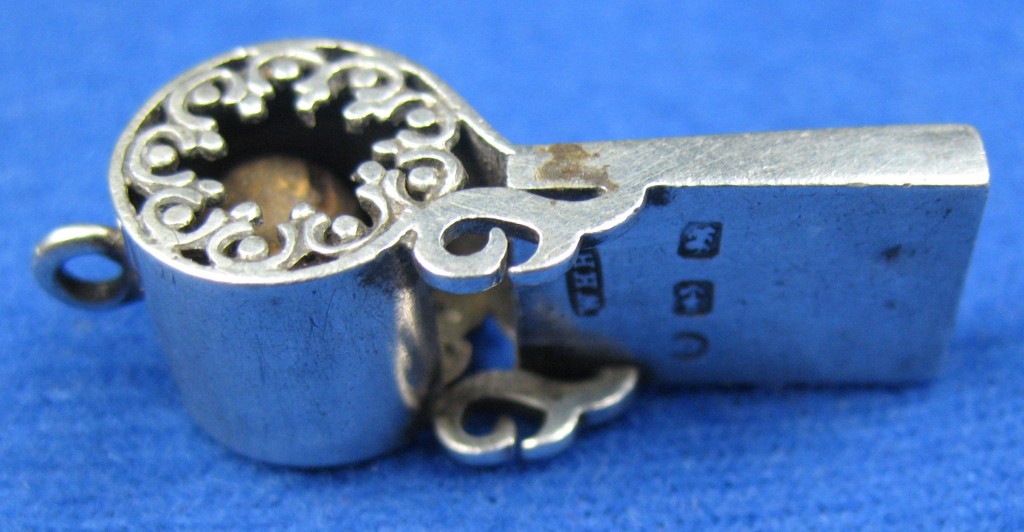 That ends our tour of the delightful category of skeleton whistles. As we find significant ones we will add them here. TWG
Posted April 19, 2013