Categories > General Service (GSW)
Tube-shaped, but differentiated from 'POLICE' issue in being for common or general uses. May have been used by police, but not an actual police issue whistle. Because of the many different wholesalers and advertisers, there are very many stamped issues to look for. They came in a variety of lengths, widths and workmanship. By being familiar with the internal and external parts of the diaphragms, top caps, and mouthpieces many can be dated with good accuracy and also attributed to specific makers. Dating from approximately 1880, they replaced for the most part beaufort whistles. Their dissonant sound of two whistles served a different purpose than the escargots developed about the same time and therfore offered a variety of uses. The earliest had no partition between the two windows and therefore had only one sound. Only with that partition ( circa 1800-1882 in the UK ) did the sound split and become dissonant.
Much conjecture has been made as to how the name General Service Whistle came about. Now we know:
An excerpt taken from a letter written to TWG from Martyn Gilchrist, dated May 28, 2013:
"For a long time I deliberated what to give to what was then only known as a police whistle. It was important to distinguish between whistles which had actually been used by the police and those that hadn't (which formed the majority). I know 'tube-whistle' is a name currently circulating (though as far as I know it wasn't in use at the time). 'Tube-whistle' isn't my personal choice because there are quite a number of tube-constructed whistles which are not General Service Whistles, for example, round pea whistles, albeit the tube is short. 'General Service' fitted the bill as this type of call was for general use by all, as well as being used by various services such as the army, navy, asylums, and prisons, etc. 'Police Whistle' was reserved to describe whistles used by the police."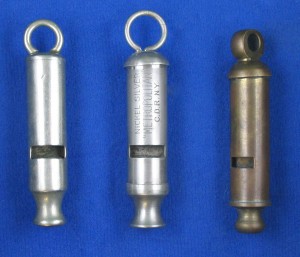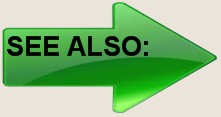 003

Split Level
Windows
in GSWs
007

Alfred DeCourcy
Part 1

011 Special Edition

Lilly Long
Mouth GSW

021

Early
Hudson GSWs

026

Variety in
Whistles

029

Police
Whistles

039

John
Barrall

041

Dowler Mouthpieces
Benchmark

053

Richard Porteous
(Revised)

073 Special Edition

Hudson
GSW

080

Porteous Top
GSWs

© 2018 – All photos with blue background property of The Whistle Gallery reference collection.
Use of photos without authorization is prohibited. – Gallery questions, please contact whitney@thewhistlegallery.com.
Need more info about your whistle? Contact us: