Not a true whistle, but made by whistle makers. The spinning wheel inside of the case gave a whirring sound that was used for signaling, cycling, patrols, perhaps air raids and other warning situations. Some were dedicated to nautical use. They date back prior to the turn of the century. Earliest probably by silversmiths. Many in two pieces and slightly adjustable. They also came in small rings and small advertising tubes. Larger ones were straight, but even beaufort shaped tin styles — all the way to heavier cylinders. Germany and France produced very strong torpedo-shaped ones in different styles. The wheels varied from pressed spinners that were fixed in place, to aluminum thicker removable and adjustable ones in the USA and hard rubber or plastic seen in Germany, USA and the UK.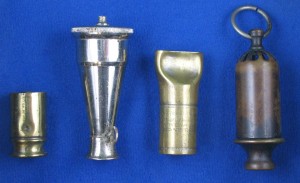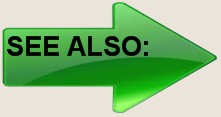 026

Variety in
Whistles

042

Sirens Part One
– Cased Sirens

063 Special Edition

Lilly Siren
Type A

065

Variety
Sirens

© 2018 – All photos with blue background property of The Whistle Gallery reference collection.
Use of photos without authorization is prohibited. – Gallery questions, please contact whitney@thewhistlegallery.com.
Need more info about your whistle? Contact us: